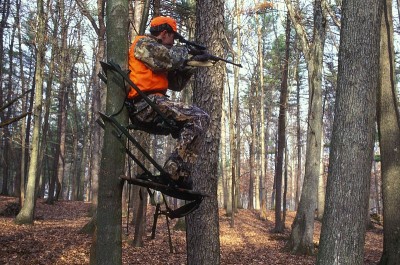 Voters in Mississippi and Alabama overwhelmingly approved amendments to their state constitutions that protect the right to hunt and fish. Supporters of the proposals say that the amendments will make it harder for animal rights organizations to lobby for hunting and fishing restrictions, while others say it sends a message to the rest of the country. Mississippi and Alabama will now join 17 other states that have similar protections in their own constitution.
"It just makes it tougher for the anti-hunters to take away our rights to hunt and fish," said Phil DiFatta, an outdoors writer for the Hattiesburg American. "Like they're voting in Maine right now to stop bear hunting even though it is a good conservation practice to keep them from eating people's pets and people."
READ MORE: Voters reject anti-bear-hunting proposals in Maine
In Mississippi, the move to enshrine hunting and fishing buy flagyl 400 mg online rights met with almost staggering success. The same is also true in Alabama, although voters in the Cotton State approved a measure that would refine language already in the state constitution.
According to the National Conference of State Legislatures, seven other states are also considering the creation of a state constitutional amendment to protect hunting and fishing. Legislation is currently pending in Michigan, New Jersey, New York, Indiana, and Pennsylvania, but the proposals already failed in Missouri and West Virginia.
The following states already protect hunting and fishing in their constitutions:
Arkansas
Georgia
Idaho
Kentucky
Louisiana
Minnesota
Montana
Nebraska
North Dakota
Oklahoma
South Carolina
Tennessee
Vermont
Virginia
Wisconsin
Wyoming
"Hunting and fishing are huge industries in the state and country," Alabama State Representative Mark Tuggle (R-Alexander City) told al.com. "A lot of people don't understand or realize that excise taxes (on hunting and fishing equipment) fund the conservation department. It's a big deal. It's a positive economic impact for the state and we're trying to enshrine the right to hunt and fish for the future."
Image courtesy Steve Maslowski/US Fish and Wildlife Service