BREAKING NEWS: ARMED and DANGEROUS suspect identified; 3 schools on lockdown
By Brittany Jenkins, Digital Content Producer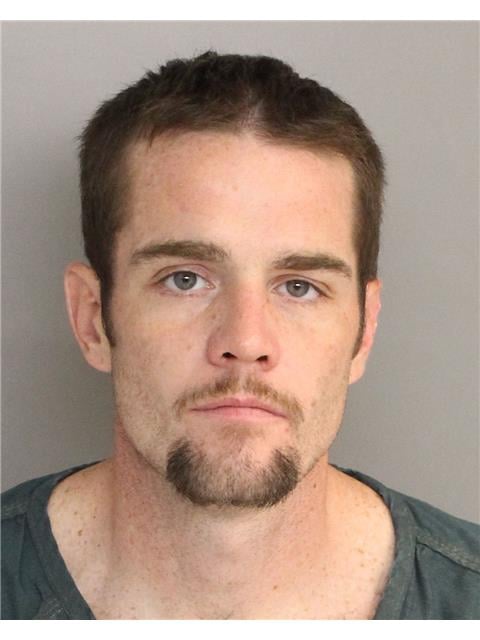 Keith Cunningham, 31; Source: ACSO
AIKEN COUNTY, SC (WFXG) –
UPDATE: More details have been released.
Deputies received information at about 7 a.m. from the Williston PD regarding a stolen red Chevy S-10 pickup truck. The vehicle was spotted on  Belvedere-Clearwater Rd. where the suspect fled, causing a police chase. The suspect ran into a wooded area near Dixie Clay Rd. and Storm Branch Rd.
The suspect has been identified as 31-year-old Keith Cunningham of Warrenville, SC. He is said to be wearing dark utility clothing. If you spot this suspect, do NOT approach. Call 911 for emergencies and the Aiken County Sheriff's Office at 803-648-6811 for other information.  A female suspect, who was also in the stolen vehicle, has been taken into custody.
Clearwater Elementary, Jefferson Elementary and Langley Bath Clearwater Middle School have been placed on hard lockdown, with all exterior doors and windows locked and no outside access.
SLED, SC Highway Patrol, and Burnettown Police Department are also assisting in this search.
---
Breaking news out of Aiken County.
The Sheriff's Office says that authorities are searching for a suspect involved with a stolen vehicle. The suspect fled, causing a chase, and now a manhunt. The perimeter of the Pine Log Road and Dixie Clay Road area is blocked off. Details are limited at this time. Suspect is ARMED and DANGEROUS.
We'll update you as more information becomes available.
Copyright 2017 WFXG. All rights reserved.