Police in head-to-toe tactical gear and wearing body masks gathered near a forest outside of Paris today as the manhunt continued for the two suspected terrorists who killed a dozen people on Wednesday.
The specifics about what action the police are prepared to undertake were not released by officials but they appeared near the Forêt de Retz, a 51-square-mile forest dating back to the time of Julius Caesar.
The forest is close to the villages of Longpont, which is 50 miles east of a town where an apartment was searched Wednesday night, and Crépy-en-Valois, which police sealed off earlier today.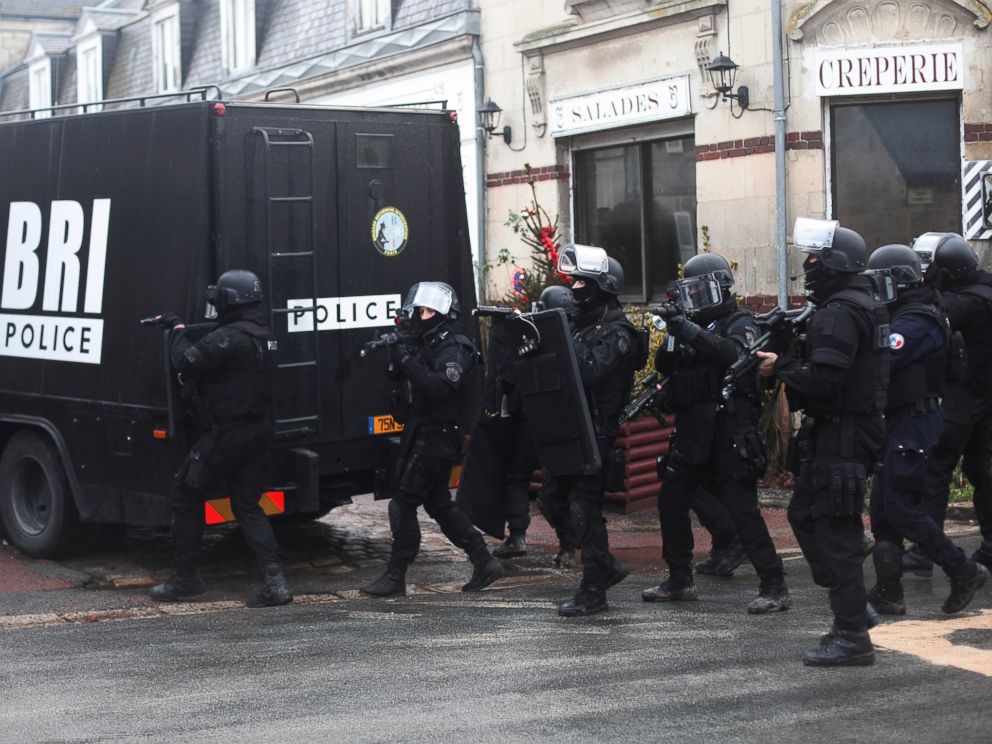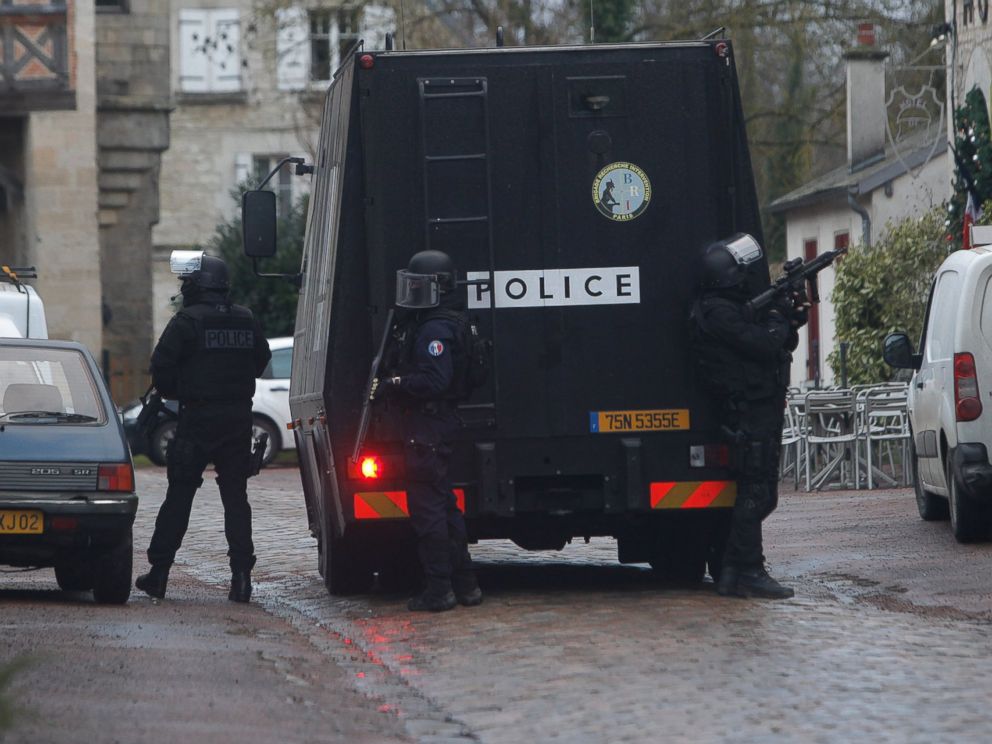 French police say the suspects — identified as Said Kouachi and Cherif Kouachi, brothers who are both in their 30s — are "on the loose, armed and dangerous." A third suspect, Hamyd Mourad, 18, is cooperating after his surrender in the French town of Charleville-Mezieres, about 140 miles north of Paris, police said.
Paris Deputy Mayor Patrick Klugman told ABC News that two of the assailants went inside the offices of Charlie Hebdo and listed off the names of their targets before shooting them execution-style. The third man was waiting outside the building, Klugman said.
More than a thousand troops have been deployed on the streets of France as part of the country's heightened state of alert, the French interior minister said today. They will join more than 35,000 gendarmes and paramilitary police — 10,000 of whom are now protecting the capital. A further 50,000 civil servants from the police and military have also been mobilized as part of France's terror alert — a total of 88,000 now focused on protecting France after Wednesday's attack, Interior Minister Bernard Cazeneuve said in a statement.
Tensions in Paris remained high today as France began a day of national mourning. A shooting was reported on the city's southern edge in which at one police officer was shot to death, but it was not immediately clear whether the shooting was linked to the attack on Charlie Hebdo.
Police made several arrests overnight and held people for questioning in Wednesday's attack, Prime Minister Manuel Valls said today. The identities of those being questioned isn't clear, and Said Kouachi and Cherif Kouachi remain on the loose.
Cherif Kouachi, 34, is listed in a private database, ABC News has confirmed.
Kouachi, along with six others, was sentenced in May 2008 to three years in prison for terrorismin Paris. All seven men were accused of sending about a dozen young Frenchmen to join Abu Musab al-Zarqawi, the leader of Al Qaeda in Iraq, after funneling them through radical religious establishments in Syria and Egypt. French authorities believed Kouachi had been planning to go to Syria for training in 2005.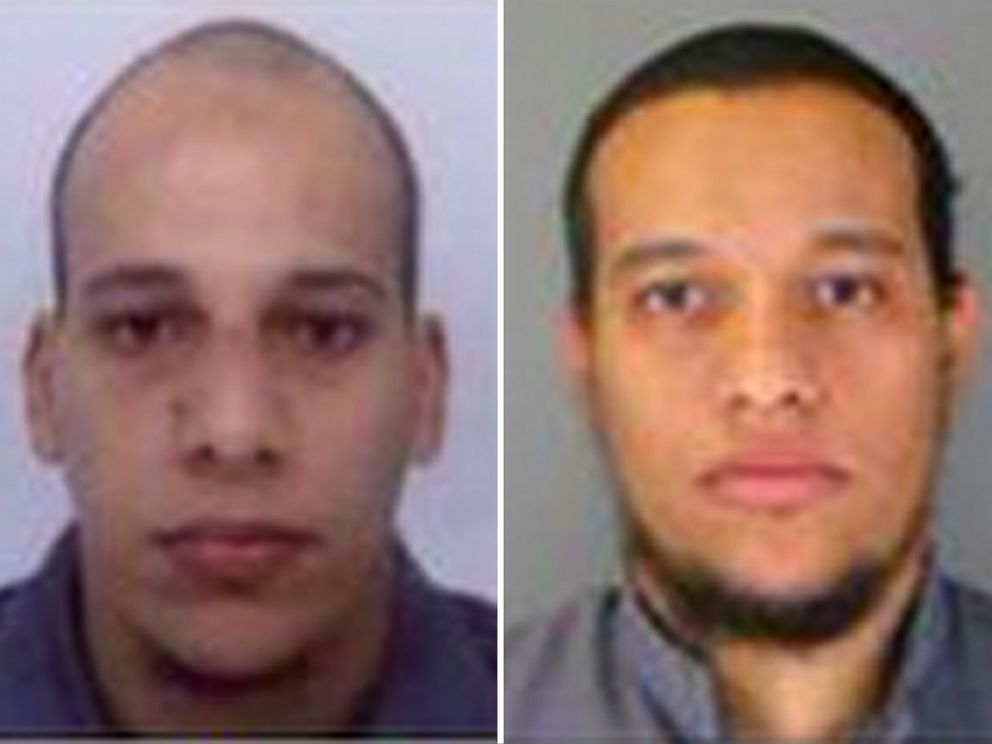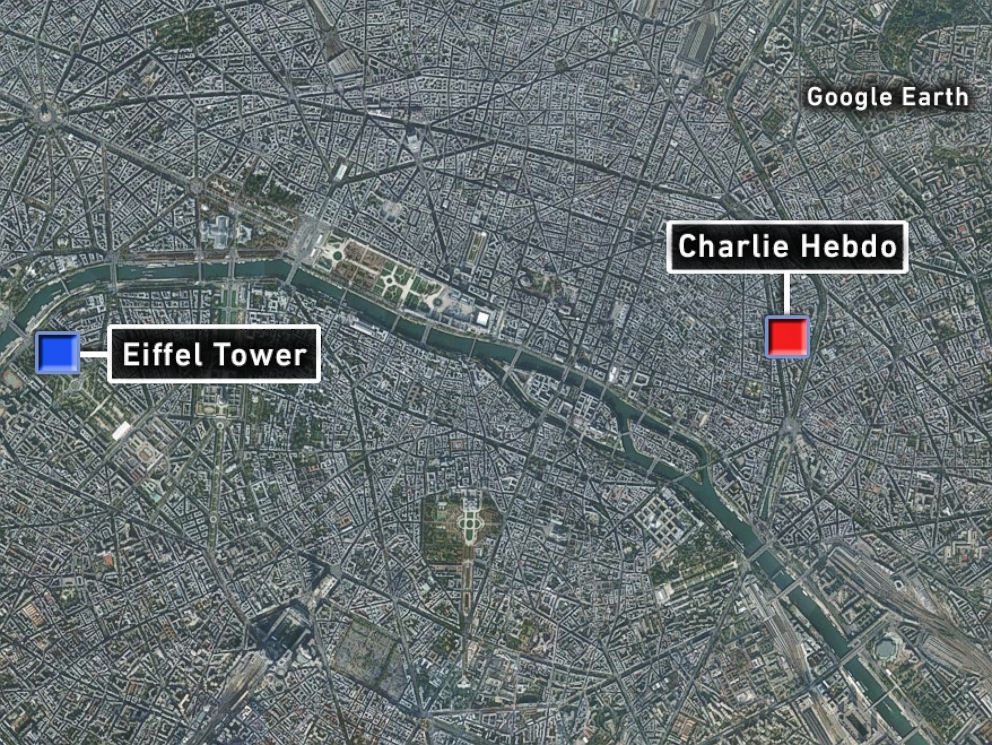 France raised its terror alert system to the maximum and bolstered security with more than 800 extra soldiers to guard media offices, places of worship, transport and other sensitive areas. A nationwide minute of silence was planned for noon.
The French president, speaking Wednesday, called the attack a "terrorist operation."
"This is a terrorist operation against an office that has been threatened several times, which is why it was protected," President Francois Hollande said, without going into the specifics of the police protection at the office in the center of Paris. Photos from the scene show a police car riddled with bullet holes.
One of the attackers is heard screaming "Allahu Akbar," an Islamic phrase meaning "God is great," in one of the videos from the shooting scene.
Charlie Hebdo, a satirical newspaper, has come under attack before. Their office was firebombed in 2011 and its website was hacked after its cover featured the prophet Muhammad. Nearly a year later, the publication again published crude Muhammad caricatures, drawing denunciations from around the Muslim world.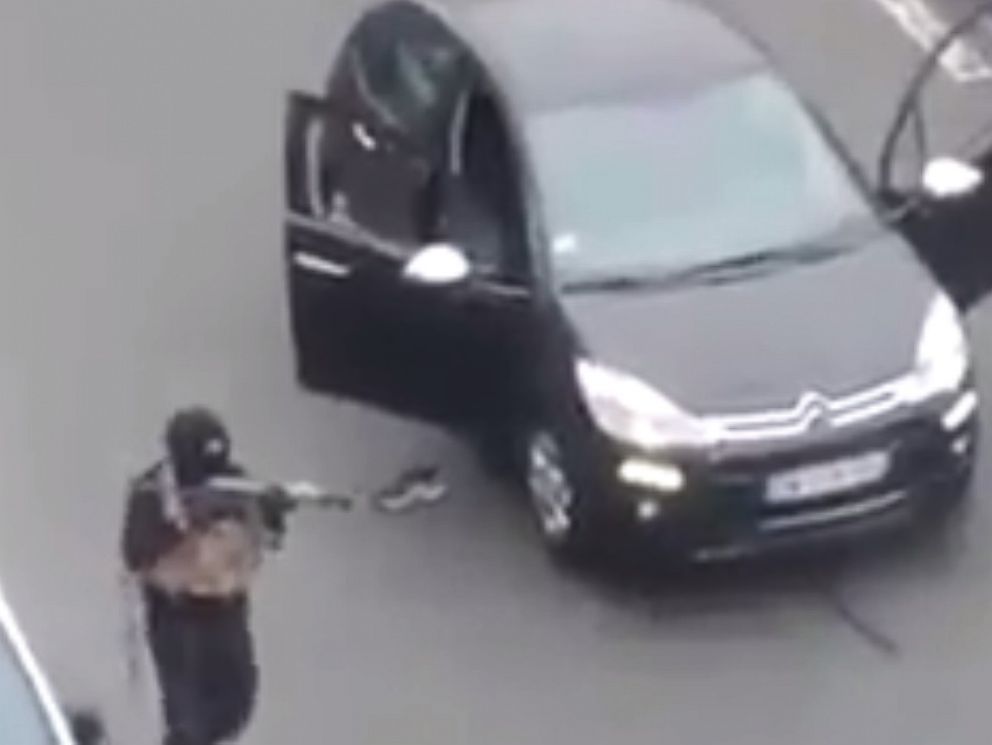 The cover of this week's issue of the newspaper focuses on a new book by Michel Houellebecq, "Submission," which depicts France led by an Islamic party that bans women from the workplace.
The turmoil punctured an otherwise normal day in the French capital, with the gunshots audible from nearby buildings, sending bystanders cowering. The masked gunmen were later seen fleeing the scene and hijacked a car, authorities said.
The tragedy marks France's deadliest terror attack in decades.
The Associated Press contributed to this report.