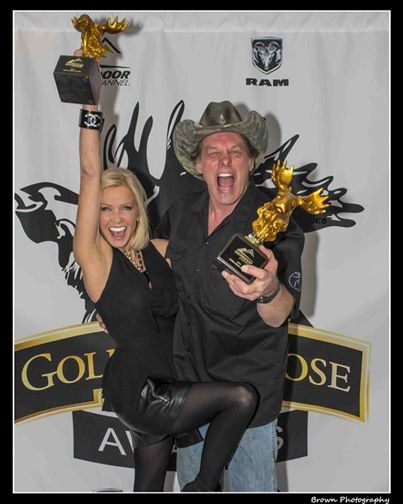 As you read this little NugeDitty, my 73rd deeranddeerhunting.com NugeBlog, do please share my Gonzo happiness this very day knowing that my wonderful family and I are at the annual Shooting Hunting Outdoor Trade (SHOT) show in Las Vegas, Nevada.
Now when I say my family, I'm not just talking about my biological family. Surely TribeNuge does everything in our power to rendezvous and maximize quality time with all our family and loved ones at every possible opportunity. Wife Shemane, sons Toby and Rocco, and daughter Chantal will be with us for much fun and goodtimes in Las Vegas this week.
But at the always amazing SHOT show, our family includes a few thousand of our favorite outdoor BloodBrothers, and what a killer extended family sporting goods campfire it is.
I must also admit, that like most things in life, there is a bittersweet component to our annual January SHOT show gitdown, for back home in Texas, the Managed Land Deer Permit whitetail deerseason throttles on across the state, and I do not like the idea of leaving my beloved deercamp, especially to Las Vegas, (ugh!) when there are so many tags glowing in my pockets.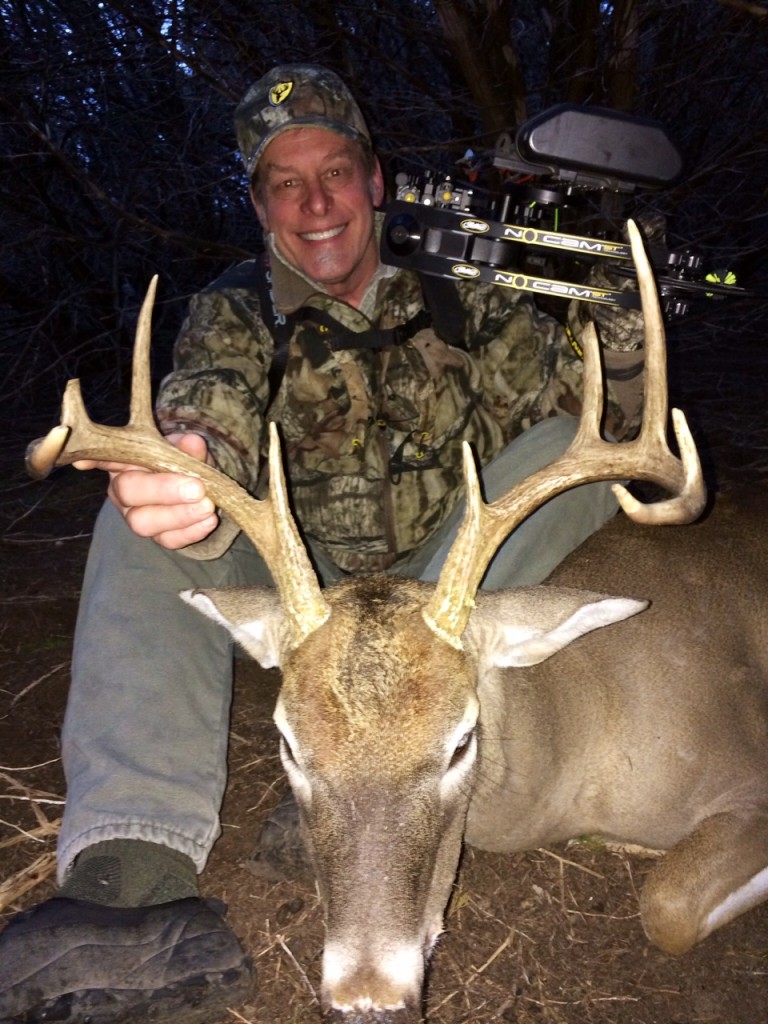 I must also admit that when it comes to a mindboggling display of firepower, sporting goods and every imaginable piece of state of the art outdoor gear in existence, though the SHOT show is most impressive on all levels, quite honestly, I have no more room anywhere in my life for any more firepower or sporting goods.
I know that sounds crazy, because it is crazy, but my 66+ year's lifetime of Gonzo sporting goods orgy can only be described as off the charts, over the top, a borderline maniacal accumulation of guns, ammo, bows, arrows, broadheads, knives, optics, camo clothing, gear beyond anyone's wildest imagination.
However, there are imaginations; then there is my imagination.
I will wander the SHOT show floor for four days, bumping into my dear outdoor industry BloodBrothers every few steps, nonstop daily, sharing recent and lifetime hunting stories, embracing and celebrating the much appreciated comradery of our very special lifestyle, much glowing goodwill, and a phenomenal spirit of shared conservation values and deep abiding love of allthings American freedom in the great outdoors.
It really is very, very special.
I know my out of control giddiness being so blessed to be a part of this wonderful community/industry is a direct result of my lifetime dreaming, fascination and hands-on participation with wildlife, hunting, fishing, trapping, shooting and everything beyond the pavement. There is no question that I was born a hunter, and I thank the good Lord every day that my passion for this lifestyle gets more intense every year. Now that's the ultimate American Dream any way you cut it.
So, like all of you, I am thrilled at the technological advances in sporting goods over the years, and as I fondle all this stuff at the SHOT Show, I will be thinking of all my SpiritWild BloodBrothers around the world who love this stuff just like I do. I will do my best to review and detail the most exciting new products and advances in gear design that will help us get our sacred backstraps and the soul cleansing dose of reality that this lifestyle provides not only when we are out there, but also when we even think about getting out there.
So close your eyes and breathe deep as you finish reading my 73rd NugeBlog. Envision me going from booth to booth, display after display, shaking hands with all those BloodBrothers, examining, holding, fondling, caressing and working all that incredible gear that fills all those SHOT Show acres, and know, if you concentrate hard enough, that your old Uncle Ted will be channeling your sporting goods addiction through my mind, body, soul and spirit for all of you. Concentrate. Can you feel it? Can you smell it? Can you sense it all? I bet you can.
Happy SHOT Show 2015 my BloodBrothers. I am doing God's work and BloodBrothers work just for you all. Lucky, lucky, hardware intoxicated me!
Ted Nugent is an award-winning musician and writer, with numerous best-seller books including "Ted, White and Blue: The Nugent Manifesto," "God, Guns and Rock 'n Roll," and "Kill It and Grill It: A Guide to Preparing and Cooking Wild Game and Fish" with his wife, Shemane, among other books. Be sure to check out his website here for more news on his latest music, thoughts and upcoming shows in 2015.
– See more at: http://www.deeranddeerhunting.com/blogs/ted-nugent-blog/bloodbrother-imagination-runs-wild-annual-shot-show#sthash.vyX1nhZN.dpuf