Trapshooting and Ammo Tips from Two Top Shooters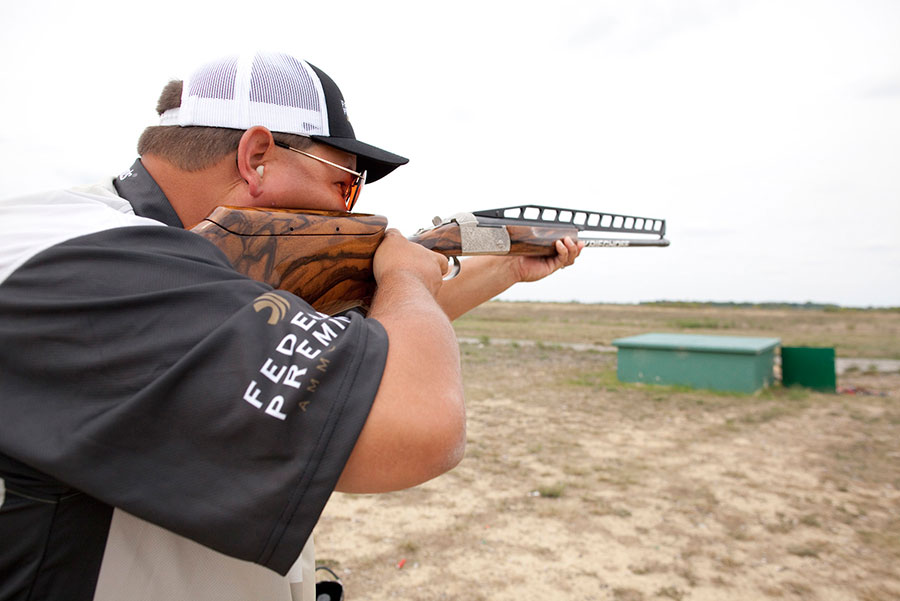 With the hope of increasing my trapshooting scores, and ultimately my effectiveness on game in the field, I picked the brains of two top Federal Premium Ammunition shooters, Mallory Stanton (below) and Rick Marshall, Jr. (above).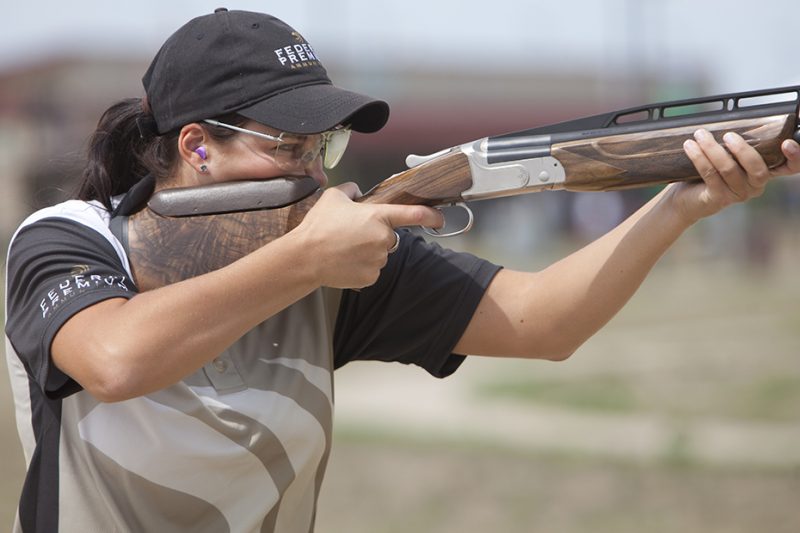 I learned a lot from our conversation, and after you read the Q&A below, I think you will, too.
DM: I believe in ladies first, so Mallory let me start with you. Your dad was a competitive trapshooter, so I assume he was your first coach? Was he a good teacher?
Mallory: Yes, my dad, Mike, was my first coach and supporter. He and my mom, Marilyn, are still my biggest source of support! He is a smart teacher and always enforced safety first, fun second, and the scores will follow.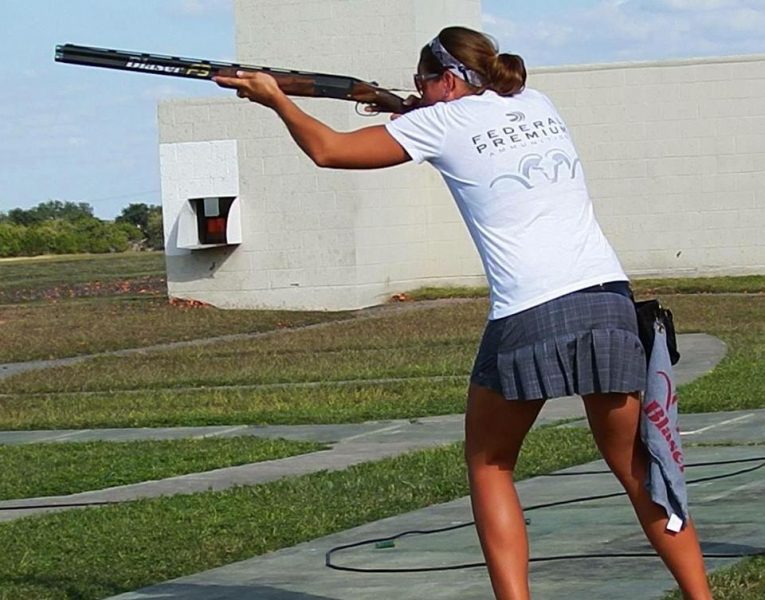 DM: When you step to the line to compete now, do any of his shooting tips still come to mind?
Mallory: Absolutely! Good scores are largely dependent on attitude. If I'm having fun, I shoot better scores more times than not, so I try to remember his advice and find something positive on which to focus.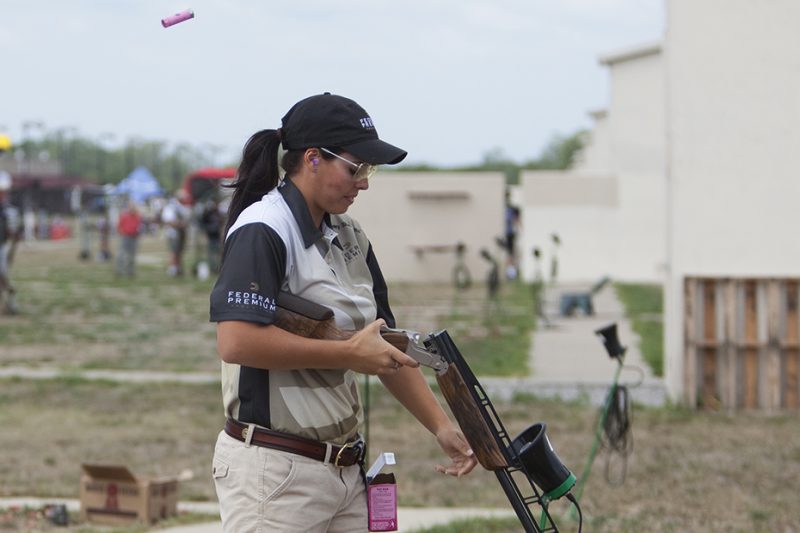 DM: According to your bio, you earned Lady Champion titles at the ATA Grand American, and have been named to either the first or second ATA All-American team each season since 2010. What are a couple of your top memories from competitive trapshooting? And do you have any specific goals for the future?
Mallory: Some of my favorite memories took place at the Grand American. I broke my first 100×100 in doubles at the Grand, and I was runner-up in a handicap event to the legendary Leo Harrison III, who broke the only 100×100 in that event. But my best memories include my squad mates and friends kidding around and having a good time!
DM: Rick, did your father introduce you to trapshooting? Did he also compete?
Rick: Yes. My father, Richard Marshall Sr., belonged to a hunt club that had an old trap house – the manual type – real old. You had to push the bar forward to cock it and then pull it to throw the target. I was probably 9 or 10 when he said: "If you can cock it and throw a target for someone, then you can shoot." So, I finally did later that summer and got to shot my first target from a trap house.
I started out shooting in the Nebraska high school trap shoots in junior high, then started registering targets in 1988. And here we are 29 years later! My father never shot any competitions until 1998 when I was inducted into the Nebraska Trapshooting Hall of Fame when I was 23 years old.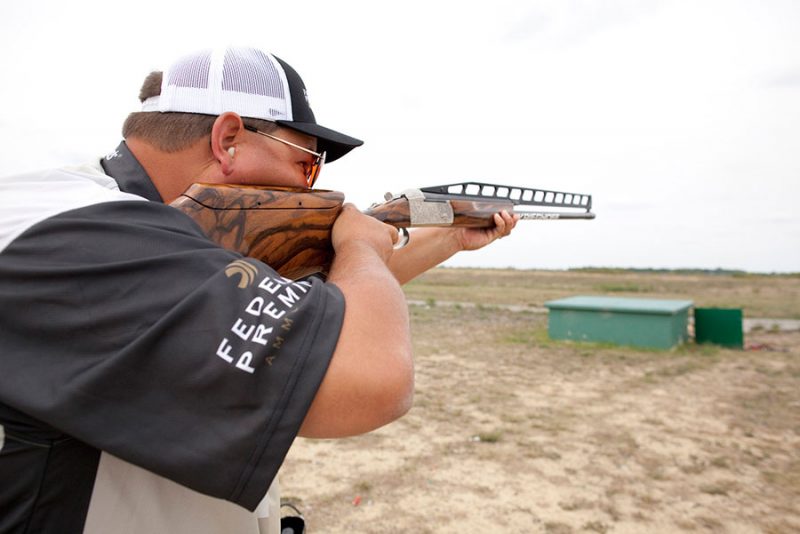 DM: For those who don't follow trapshooting closely, please give us a quick recap on your accomplishments in the sport. Do you have any specific goals for 2017?
Rick: I have been shooting for 29 years now and have been fortunate to win a lot of awards in trapshooting! Here's a quick list of my accomplishments: 26-Time All-American; ATA Life Member; NRA Life Member; NSCA/NSSA Life Member; Trapshooting Hall of Fame Member 2015; Broke 400×400 All Around at 2013 Western Grand; Captain of the Men's team, 2001 & 2002; Inducted into the Nebraska State Hall of Fame, 1998; ATA Grand Slam, 1998 (same day as my induction into the NE Hall of Fame); Grand American Doubles Champion, 2000; Grand American HAA & HOA Champion, 2006; Grand American Record 700 Straight, 2005; Grand American Doubles Champion, 2008; 50+ satellite Grand Trophies.
I always set short-term and long-term goals each year. I would like to break the 400X400 at the Grand and win the truck White Flyer Targets is giving out!
DM: Not only do you compete, but you're a shooting instructor as well. When people come to one of your clinics, do you often see them with guns that don't fit properly?
Rick: I teach a lot of youth shooters, and do private and group lessons across the country. I see many kids with shotguns that are too long or too short. I always give them my suggestions to fix the issues.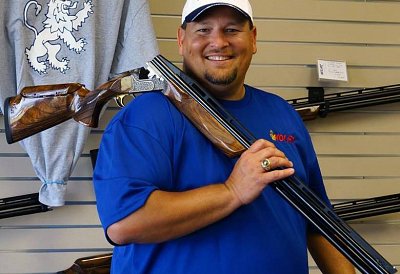 DM: You were once quoted with the following statement: "Shooting is 90 percent mental, 10 percent physical." Please explain more.
Rick: Shooting is 90/10, and the 90 percent is the 6 inches between your ears. You have to be positive in shooting or you will miss more targets. It's one target at a time. The difference between a great shooter and an average one is simple: the average shooter does different things all the time, and a great shooter does the same thing every time.
DM: This question is for both of you: What is on your mind before you call "Pull"?
Mallory: Eyes – I try to be diligent with my "look points" and "hold points" and briefly visualize being smooth and breaking the target, but my very last thought is about my eyes and focus.
Rick: I have a pre-shot routine, and I use a catch phrase. When I go to mount the gun, I tell myself: See the target. So, the last thing I'm thinking about is what I'm supposed to do – see the target and break the target.

DM: You both are part of the Federal Premium Ammunition team. During the 2017 SHOT Show, I had the chance to shoot the company's new Gold Medal Grand ammunition. When did you first shoot the ammo, and what was your first impression?
Mallory: My first opportunity to shoot the new Gold Medal Grand shells was in May 2016. The first shells I tried were 3 dram equivalent (1,200 fps), but I didn't know that. I thought they were light shells (2 3/4 dram; 1,145 fps). They felt very soft! I was able to shoot the light shells in August 2016, and they were even softer. They are very impressive shells!
Rick: I first shot Gold Medal Grand shells at the 2016 Grand American in August. I shot a practice round with the handicap (1,245 fps) #7.5s and broke 25 straight, then I shot them in the Blue/Gray challenge and broke 24. Next, I shot another practice round with a mixture of 3 dram (1,200 fps) and handicap (1,245 fps) shells and broke another 25 straight. I shot the handicaps in a handicap shoot-off and broke another 25 straight. Since the Grand American, I have shot them at skeet and sporting clays. They crush targets!
DM: Having top-notch ammo is important for competitors at any level, but I must assume it's critical for you. How do you think Gold Medal Grand will help you in 2017?
Mallory: I believe the Gold Medal Grand ammo will help this year because they have less felt recoil due to the SoftCell two-piece wad, therefore I can shoot more! Felt recoil is a variable every shooter must contend with, but I think it's especially important for female shooters. The softer recoil allows me to stay in my gun better than before. Also, the Gold Medal Grand ammo patterns extremely well, which will be helpful, especially in 27-yard handicap.
Rick: The Rigid PrimerLock head is an awesome feature on these new shells. I can't afford any shotshell malfunctions, simple as that. Having a flawless primer is a must during any competition.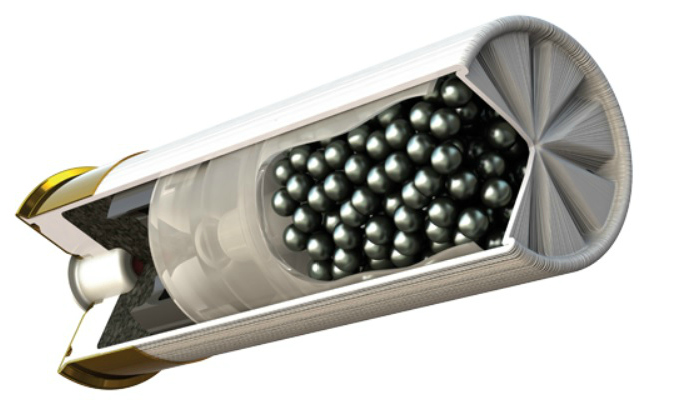 DM: Gold Medal Grand is available in 10 different offerings. How do you decide which one to use? Is it based on the particular shooting station? Distance? Weather conditions?
Mallory: I select the Gold Medal Grand ammo based on which event I will be shooting and the weather conditions. For singles, I like the 2 3/4 dram (1,145 fps) shells in either #8 or #7.5 shot. If the weather is cooler, I tend to prefer the #7.5. For handicap, I like a 3 dram (1,200 fps) or handicap shells (1,245 fps) in #7.5 shot. If the conditions are windy, I prefer the handicap dram, but on calm days or shooting out West, I will use the 3 dram. On occasion, I have used 2 3/4 dram shells for handicap events out West (Utah and Hawaii) and they worked great! I'm all about decreasing felt recoil. For doubles, I like the 2 3/4 dram #8 or #7.5. I use the same shell for both shots because I don't want to think about which shell goes in which barrel while I'm shooting.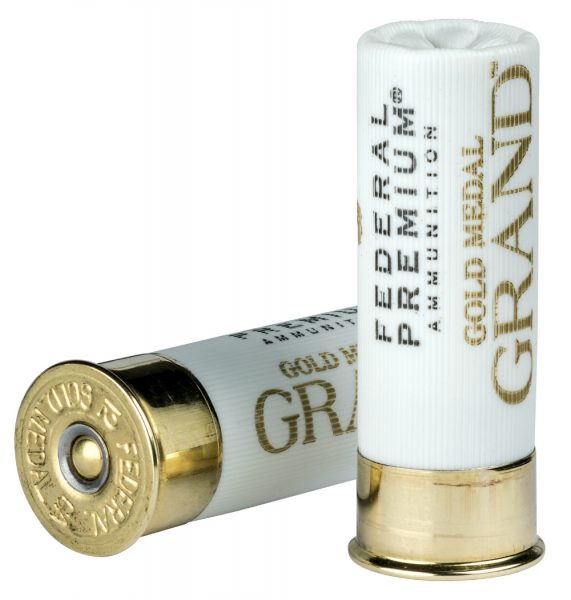 Rick: I shoot two shells – light (1,145 fps) #8s and handicap (1,245 fps) #7.5s. I prefer light #8s for singles and first shot in doubles, and handicap #7.5s for handicap and second shot of doubles.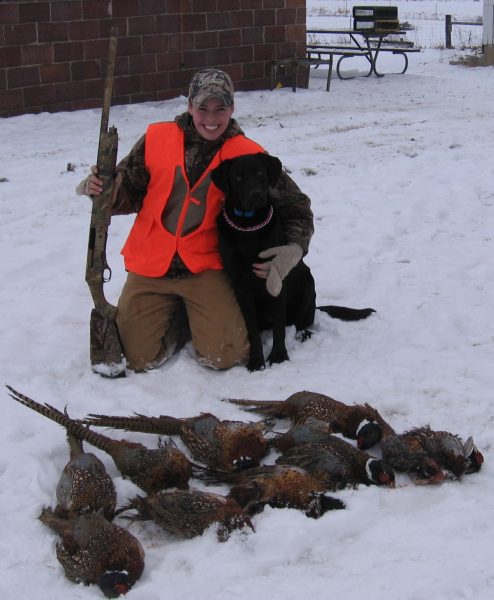 DM: Thanks for taking the time to help OHUB readers become better wing-shooters. Any parting words of wisdom when it comes to breaking clays and dropping live birds?
Mallory: Be patient. It is very easy to get frustrated, but you must control your attitude and stay positive on and off the line. No one should be able to tell from looking at you how you are shooting. And there is always someone watching! So smile, and keep chugging along. Keep it fun!
Rick: Have a positive attitude. Don't let a bad post turn into a bad round, and bad round turn into a bad day. There's always another day and another shoot. Practice, practice, practice! I shoot a lot of live birds. You have to keep the gun moving, and leads vary on distance. Come hunt some pheasants, quail or chuckers with me, or shoot some trap or sporting clays, at Hunt the Rackett in the Sandhills of Nebraska; I designed their 12 station sporting clays course and trap field layout. Have fun and enjoy the clubs where you're competing. See you on the line!