Hunting News
Park Service Considers Plan to Cull Deer on Historic Battlefields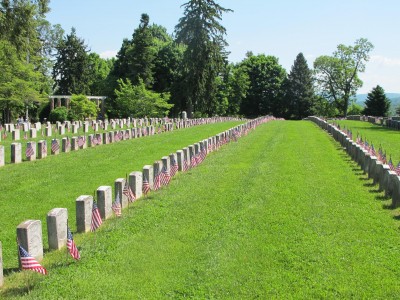 Earlier this month the National Park Service (NPS) released the final version of its plan to manage growing deer populations in several historic battlefields across the country. Located in Maryland and Virginia, the Antietam, Monocacy, and Manassas battlefields commemorate some of the deadliest clashes during the American Civil War. The NPS prohibits public hunting within the national battlefields—which has led to the creation of overpopulated havens for whitetail deer. Now the service is grappling with out-of-control deer populations that are causing serious problems for local vegetation. The NPS is considering spending $1.8 million to cull roughly 2,800 deer from the three sites.
"The size of deer herds and deer population density have increased substantially over the years at all three battlefields," the NPS stated in its plan. "Current deer densities are substantially larger than commonly accepted sustainable densities for this region, estimated at about 15–25 deer per square mile."
In fact, deer density per square mile has reached 130 at Antietam, 172 at Manassas, and a staggering 235 at Monocacy, the smallest of the three.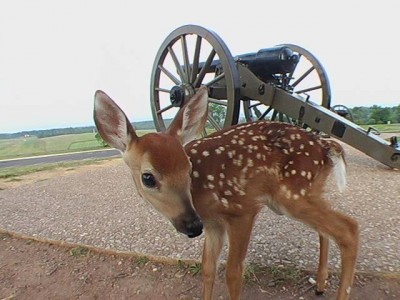 "The large numbers of white-tailed deer within the parks are resulting in a substantial effect on park ecosystems and cultural landscapes due to the deer's heavy browsing of vegetation, including orchards and crops," the NPS stated.
The service is considering calling in sharpshooters, more than half of whom will be sent to the 5,000-acre Manassas National Battlefield Park. Other alternatives, such as nonlethal management, a combination of lethal and nonlethal methods, and continuing current management practices—which means no action by the NPS—is also being considered. According to the Associated Press, some hunters have called for the NPS to open up the sites to limited public hunting, arguing that hunters would be more efficient at culling deer than sharpshooters.
The NPS commented that deer removal will progress depending on how much damage the animals do to these historic sites. Hundreds of thousands of visitors still come to Antietam, Manassas, and Monocacy every year. Many come for a glimpse at a part of American history, others come to honor the fallen. Cannons and fortifications still stand in Manassas, where the first major battle of the Civil War occurred 153 years ago. In northwestern Maryland's Antietam, the Bloody Lane marks the ground where over 20,000 Union and Confederate soldiers perished—the bloodiest single-day battle of the entire war. It is estimated that over one million troops and civilians died over the course of the four-year war, the bloodiest conflict in America's history.
Images courtesy Antietam National Battlefield.