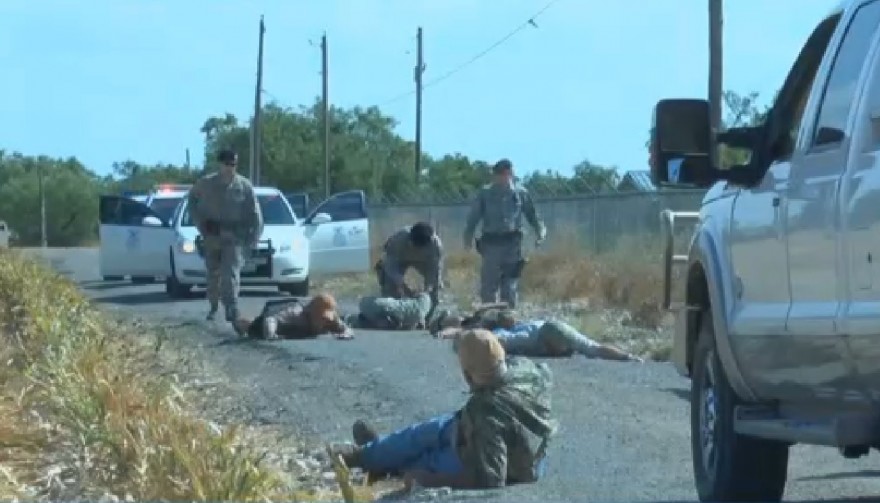 Hunters in San Angelo are upset after a recent incident with guards from Goodfellow Air Force Base. On Tuesday, the opening day of dove season in Texas, six hunters were detained by base personnel while traveling through private farmland adjacent to the base. The property was leased by the company that organized the hunt, Wildlife Systems, and had been used previously for hunting. Despite that, 17th Training Wing Security Forces entered the property and detained the hunting party—which reportedly also included the property owner.
"I'm disappointed in our local Goodfellow Airforce Base Security for what they did today," wrote Greg Simons, the operator of Wildlife Systems, on Facebook. "On a farm field that we lease that's adjacent to the Base, surrounded by a security fence, they swarmed our group of 6 hunters, made them lay on their belly, spread eagle, for almost 30 minutes at gunpoint, two of them on asphalt in almost 100 degree temps and would not let them move, with our hunters pleading with them. One was laying in a red ant bed and they would not let him move."
Base officials later stated that the hunters were detained because they were believed to be a threat, especially due to their proximity to the base. After it was determined that the hunters were only after doves, base officials said they were promptly released. According to the San Angelo Standard-Times, the hunters actually met with local police and wildlife wardens just to make sure such an incident would not occur.
"What's even more amazing is that our local television news was there and minutes earlier had finished filming an interview on the importance of hunting to our local economy. Appears they may have also filmed this very unfortunate event," Simons wrote. "Seems to me that Goodfellow should provide a formal apology to some folks. I'm thankful to our local police department for intervening and providing some relief to this matter."