(CNN) — A day after a gunman killed an army reservist in the Canadian capital of Ottawa, many questions remain.
Why did he shoot? Why did he target Nathan Cirillo? Is he connected to the militant group ISIS? Here's a list of what we know — and don't know — in the Ottawa shooting.
THE SHOOTER:
What we know: The alleged gunman was born Michael Joseph Hall in Canada, and changed his name to Michael Zehaf-Bibeau, authorities say. He was 32 years old according to court documents.
He was a Canadian citizen who may have had dual Libyan-Canadian citizenship, Royal Canadian Mounted Police Commissioner Bob Paulson said. The police commissioner said Zehaf-Bibeau was born in Montreal and lived in Calgary and most recently Vancouver.
He had criminal records indicating infractions related to drugs and violence and other criminal activities, police said.
His father is a Quebec businessman and his mother works in Canada's Immigration and Refugee Board, according to the Globe and Mail newspaper. The parents are divorced.
What we don't know: Why he changed his name to Michael Zehaf-Bibeau, but two sources told CNN that he converted to Islam. While ISIS militants have stepped up recruitment efforts in Canada, there's no indication so far that the attacker was part of them.
THE MOTIVE: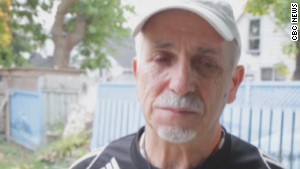 Uncle of Ottawa shooting victim speaks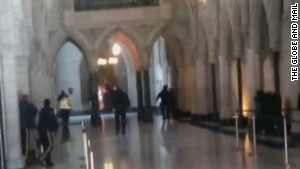 Ottawa shooting witness: It was chaos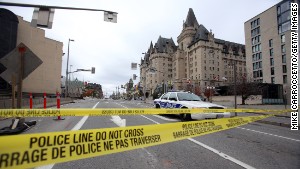 Who was Michael Zehaf-Bibeau?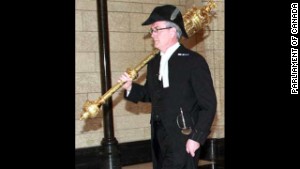 Brother of hero: He did what he had to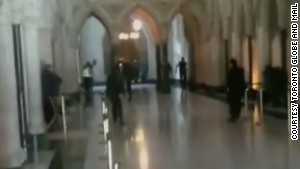 'Hero' Sergeant for shooting gunman
What we know: Authorities said Wednesday that Zehaf-Bibeau had been applying for a passport and hoped to travel to Syria. His passport had not been revoked, as earlier stories have said.
"I think the passport figured prominently in his motives," Royal Canadian Mounted Police Commissioner Bob Paulson said Thursday. "However, we have not come to ground completely on his motivations for this attack. But clearly, it's linked to his radicalization. Clearly, it's linked to his difficult circumstances."
Was Zehaf-Bibeau a jihadist? He had "connections" to jihadists in Canada who shared a radical Islamist ideology, including at least one who went overseas to fight in Syria, multiple U.S. sources told CNN on Thursday.
But Canadian Foreign Minister John Baird told CNN's Christiane Amanpour there is "no evidence at this stage" that Michael Zehaf-Bibeau was linked to a wider group, or network, of jihadists.
There have been troubling incidents in the nation recently.
On Monday, a man Canadian authorities said was a "radicalized" Muslim hit two soldiers with a car in Quebec, killing one of them. Police later killed the man. There was no immediate indication that the incidents were related.
The United States heightened security at its Embassy in Ottawa as well as another consulate in the country after jihadist chatter indicated an attack could be in the works, according to officials.
What we don't know: With the gunman's death, the true motive may never be known.
ACCOMPLICES:
What we know: Ottawa Mayor Jim Watson said the gunman was acting alone. "It appears there was just one shooter, and that shooter is dead," he said.
What we don't know: Whether he had any ties to any group or groups.
"In the days to come, we will learn more about the terrorist and any accomplices he may have had, but this week's events are a grim reminder that Canada is not immune to the types of terrorist attacks we have seen elsewhere in the world," said Prime Minister Stephen Harper.
THE VICTIM:
What we know: Nathan Cirillo was the strong, smiling type. The Canadian army reservist could look the part of the intimidating soldier, but loved snuggling with his dog, enjoying music or joking with friends. He was part of the Argyll and Sutherland Highlanders, a reserve unit of the Canadian army.
Jim Cirillo, Nathan Cirillo's uncle, told CBC News that Cirillo's father is in Costa Rica and might not yet know about his son's death.
What we don't know: Why the gunman shot Cirillo in the back — "in cold blood," as Harper put it, while he stood guard at Canada'sNational War Memorial.
THE HERO
What we know: Kevin Vickers, sergeant-at-arms of Canada's House of Commons, is credited with bringing down the gunman. "Kevin is definitely a hero," said Matt Miller, the Vancouver Observer's parliamentary bureau chief, who was in his office just above the shooting.
On Thursday, Vickers received a standing ovation from Parliament. He regularly leads a procession into the House as sessions begins while holding a ceremonial mace.
What we don't know: Details on how he stopped the gunman.Several officers had weapons drawn, and most of the dozens of shots aimed at the gunman appeared to have been fired by officers. The Royal Canadian Mounted Police said more information would be provided in a news conference Thursday.
THE SECURITY:
What we know: Shortly after the shooting at the memorial, a gunman entered the nearby building on Parliament Hill. Gunfire first erupted in the building's foyer. Then a second round of shooting happened about a minute later in a hallway or near the entrance to the Parliament's library.
Another disturbing incident occurred Thursday. As the Prime Minister and his wife laid a wreath in memory of Cirillo, a man yelled and wrapped a white scarf around his face, an eyewitness said. Police quickly subdued him.
What we don't know: Why the security agencies at the Parliamentdid not tighten security after Ottawa police received a 911 call at nearby National War Memorial. We also don't know how the gunman slipped past the metal detectors and into the building.