Gabby Giffords Praises GOP Rep for Introducing Gun Control Bill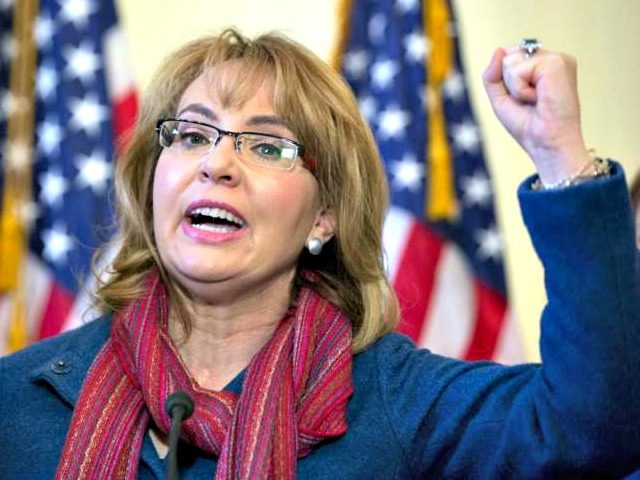 On Thursday gun control proponent Gabby Giffords praised Rep. Dan Donovan (R-NY) for introducing a bill to expand the number of people prohibited from firearm possession.
Donovan is sponsoring the gun control along with Rep. Debbie Dingell (D-Mich.).
According to the Brooklyn Daily Eagle, Donovan's gun control bill "seeks to close loopholes in gun laws to prevent people convicted of domestic violence or stalking from buying firearms." It is called the "Zero Tolerance for Domestic Abusers Act."
Giffords praised the bill and endorsed it, but she hedged her bets by admitting the bill "won't stop every act of violence."  In truth, the bill will not stop any determined attacker–no amount of gun control does–and the success of this particular gun control bill is predicated on the belief that a ban on buying or possessing a gun will keep a determined attacker from buying or possessing gun. Felons in possession of guns prove the fallacy of such a predication daily.
One thing bill will is expand gun control even further that its present reach, adding to the cumbersome set of hoops law-abiding citizens must already jump through to acquire a gun at retail.
The viability of a particular gun control law has never hindered Giffords, who pushes background checks as a solution to crime even though her attacker passed a background check to acquire the gun with which he attacked her.
AWR Hawkins is the Second Amendment columnist for Breitbart News and host of Bullets with AWR Hawkins, a Breitbart News podcast. He is also the political analyst for Armed American Radio. Follow him on Twitter: @AWRHawkins. Reach him directly at awrhawkins@breitbart.com.