Smash and Grab Burglars Take 65+ Guns from Dragonman's Gun Shop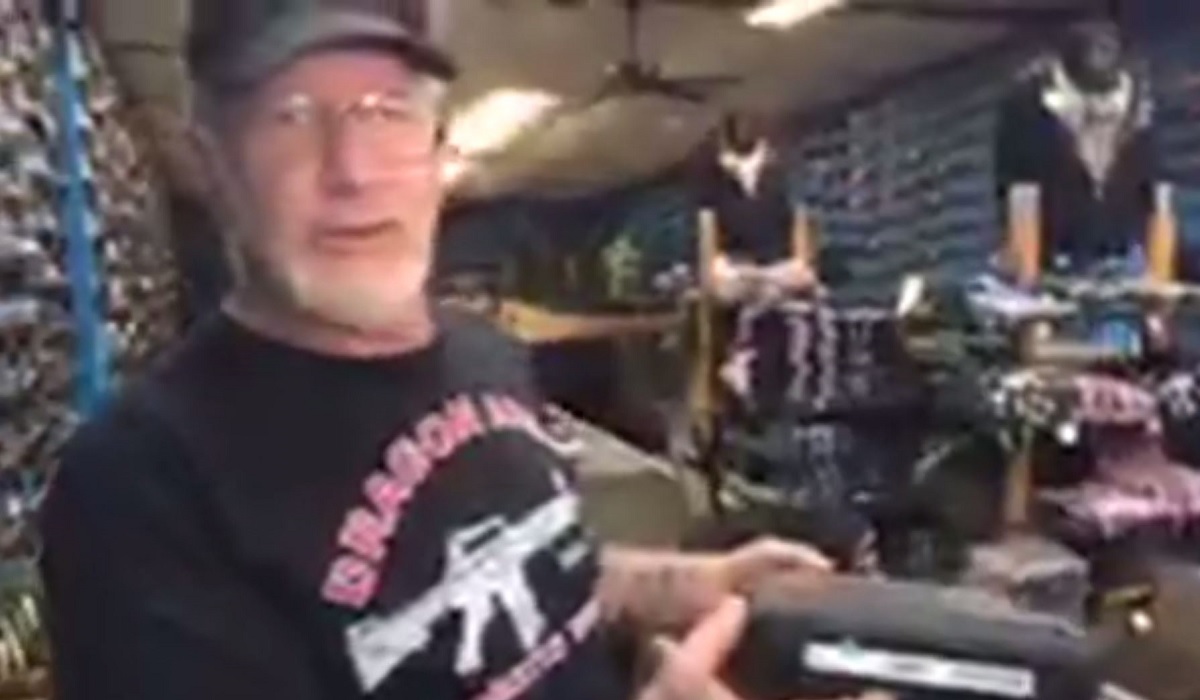 According to KKTV 11, Camron Specht, 18, has been arrested for second-degree burglary and is being held on a $100,000 bond.
11 News states this is still a developing story, and it's not clear if authorities are still looking for another suspect.
The store that was robbed is a well-known, local gun shop/shooting range and paintball park called Dragonman's. The Dragonman himself, Mel Berstein, calls the burglars stupid for robbing his store, and you'll see why in the video below:
(Turn up the volume to hear Dragonman's interview)
"Around my area here, there's over 35 cameras and you know, they really, really gotta be stupid to try and rob Dragonman's," he said in the 11 News Facebook Live video.
It's not enough these thieves broke in and stole property that wasn't there's, but they even used Dragonman's car to smash open his shop.
"Rammed it right through the gate and the garage door . . . We got them on video. Last night the cops were looking for them, and we know who did it."
In the end, the robber(s) fled with at least 40 handguns, more than 20 AR-15s and AK-47s, and one other machine gun, adding up to a grand total of $30,000 worth of firearms.
The ATF is working with Mel to investigate the burglary and to do inventory on his arsenal, so he can know for sure what was taken from his shop.