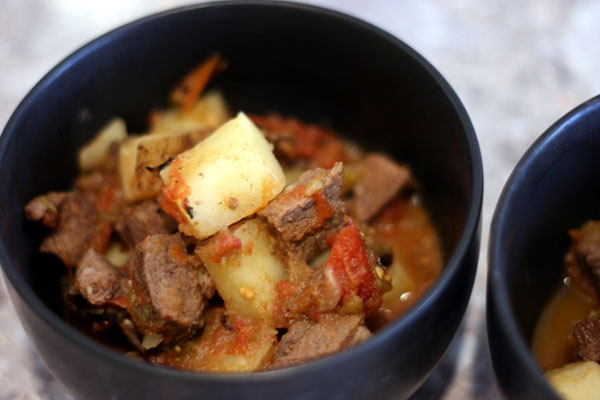 This is a super simple Oryx Green Chili Stew made with authentic Hatch Green Chilies from New Mexico.  Enjoy!
Ingredients:
2 Tablespoons Olive Oil
1 lb Oryx, cubed
1 Onion, chopped
2 Garlic Cloves, minced
4 Hatch Green Chilies, roasted and diced
2 Large Potatoes, cubed
1 (14 oz) Can Diced Tomatoes
2 Cups Water
Salt & Pepper
Heat oil in a soup pot over medium/high heat.  Add cubed Oryx, cooking until browned.  Add onion, garlic and green chilies and cook for 3-5 minutes to soften.
Add potatoes, tomatoes, water and season with salt and pepper.  Bring to a bubble, reduce heat, cover and simmer 45 minutes to an hour.
Yield: 4-6 Servings