Article credited to OutdoorHub: http://www.outdoorhub.com
NEWS |
 Deer Hunter Rescues Button Buck Trapped on a Frozen Lake
OutdoorHub Reporters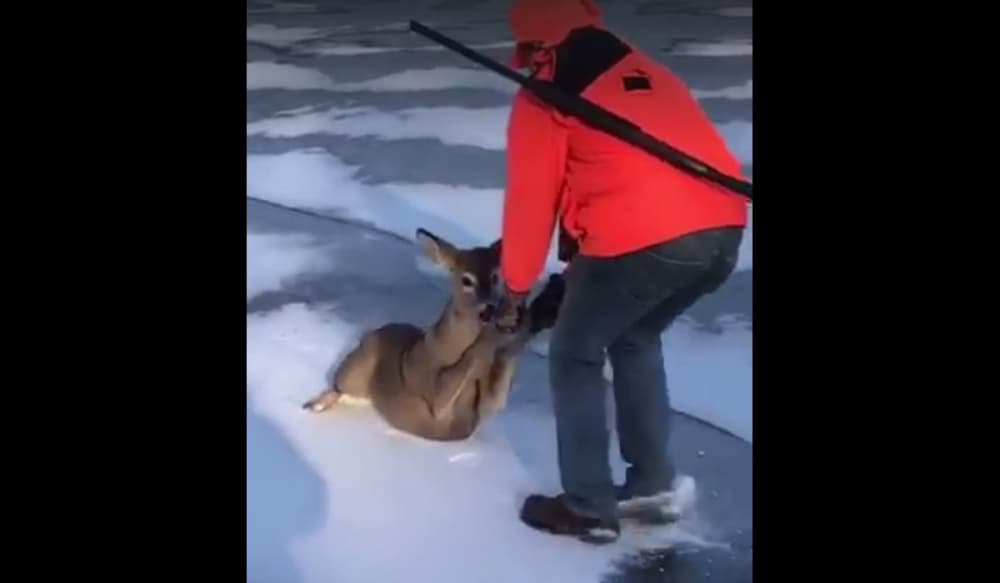 Do the first signs of winter have you feeling down? Well, don't worry because even the deer are still having a hard time adjusting to the new frozen season.
A hunter in Minnesota lend a helping hand to a young deer who hasn't quite got the hang of walking on ice yet. See, deer don't necessarily have the best grip with their hooves, so when this deer went down, he went down hard and couldn't get back up.
It's not known for sure how long the deer was stuck out there for, but without the help of this hunter, the deer would have surely been doomed:
The hunter grabs a hold of the deer's front hooves and pulled him all the way back to dry land. At first, the deer struggles to get its frozen legs back underneath him, but once he hits dry land, the deer scampers off to see another day.
Good work young man!