Game Wardens Discover 1 Dozen Rotten Deer in Taxidermist/Meat Processor's Front Yard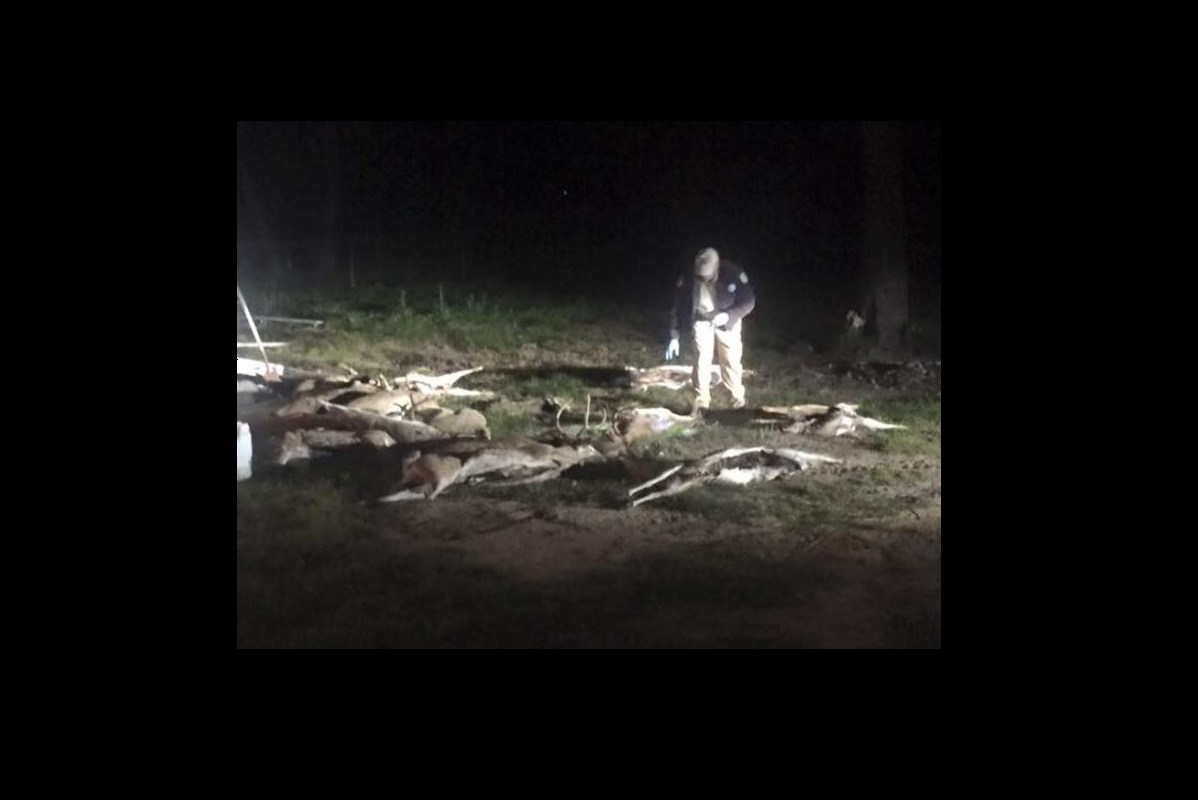 Henderson County Sheriff's Office began an investigation, where they discovered 19 deer lying in the violator's yard. Further investigation later revealed a total of 24 deer that had been left to waste and were way beyond the point of being safe for consumption.
According to Texas Game Warden Captain Mike Hanson, the reason given for the deer in the front yard was the man's walk-in freezer "had been removed after it was sold."
The violator received several citations, including 24 cases – one for each whitetail deer found – of Waste of Game. According to the Parks and Wildlife website, it is an offense if a person intentionally takes or possesses a game bird, game animal, or fish and intentionally, knowingly, recklessly or with criminal negligence, fails to keep the edible portions of the bird, animal or fish in an edible condition.
Hanson also said several alligator body parts were found at the home and are being sent out for DNA analysis to determine where they came from.