Article credited to OutdoorHub: http://www.outdoorhub.com
NEWS :
'Tractor Man' Totals Teenage Poacher's Truck After Police Fail to Respond
OutdoorHub Reporters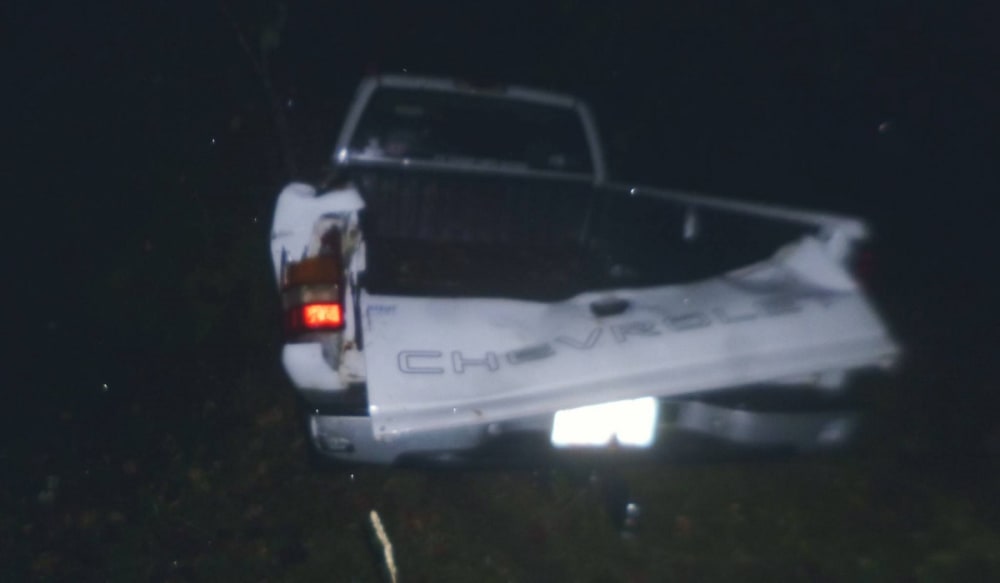 A landowner in Orting, Washington, had been detained after he rammed his tractor into a truck believed to belong to someone who was poaching near his property. He's now known to authorities as "Tractor Man."
According to KGW8 News, Washington Department of Fish and Wildlife Police received the call on Saturday evening reporting somebody shooting on a family's property.
When authorities eventually pulled onto the scene, they witnessed a man riding his tractor, and smashing up a parked pickup truck.
The Facebook post from Washington Department of Fish and Wildlife Police says an officer removed the man from the tractor, detained him, and removed a .44 Magnum revolver hanging from his belt.
Here is where this little saga takes a twist, because the landowner – who apparently reported the shooting on his land – commented on the Facebook post to "further elaborate" on the story:
And the Washington Department of Fish and Wildlife Police also provided further clarification on what transpired that night:
Landowner uses tractor to remove trespasser:
Respect private property, but if you feel someone isn't, don't take matters into your own hands – a license plate gets us what we need most of the time.
Officer Flowers and Officer Prater responded to a phone call Saturday evening that his neighbor had an active poacher on his property. The first thing that Officer Flowers observed when he arrived in the area was a bit out of the ordinary. He witnessed a man on a tractor ram into the back of a parked pickup truck. The man on the tractor pushed the truck down an embankment into the tree line.
Officer Flowers removed the man from the tractor, removed a loaded .44 magnum revolver from his waist band and detained the man. The tractor man was the property owner and did not want the poacher to get away so he took it upon himself to disable the poachers vehicle which he totaled.
The poacher turned out to be a 16 year old neighbor and his grandfather. The 16 year old had killed a closed season cow elk. The cow elk was recovered and the meat donated to the Orting Food Bank.
Don't be tractor man – call us (360) 902-2936 or 911
All in all, how do you feel "tractor man" handled this particular situation?