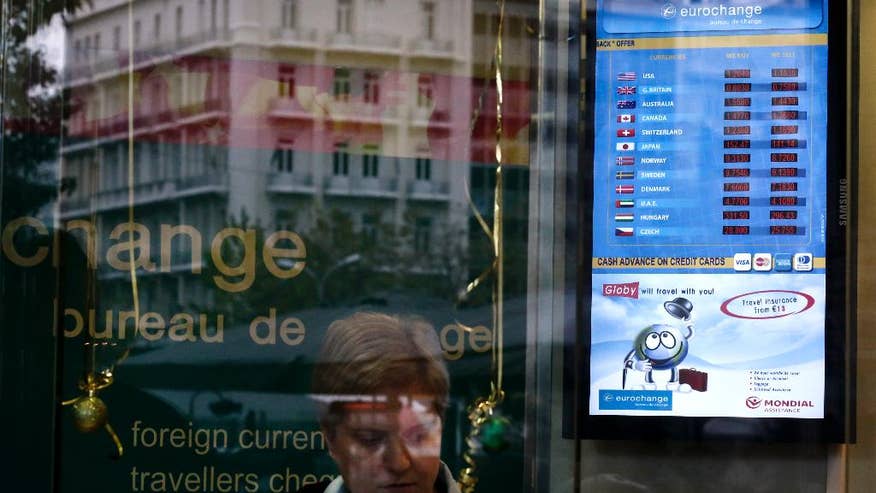 NEW YORK –  U.S. stocks are opening lower, led by a drop in the energy sector as the price of oil plunges again.
The euro sank to a nine-year low Monday as traders worried about Greece's ability to stay in the currency union.
The Dow Jones industrial average fell 89 points, or 0.5 percent, to 17,741 as of 9:35 a.m. Eastern time.
The Standard & Poor's 500 index fell 12 points, or 0.6 percent, to 2,046. The Nasdaq composite fell 26 points, or 0.6 percent, to 4,700.
Energy companies had the worst declines in the S&P 500 index. Transocean and Denbury Resources each lost 5 percent.
Crude oil dropped $1.86 to $50.79 a barrel.
Bond prices rose. The yield on the 10-year Treasury note fell to 2.90 percent.