3 Tips for Opening Day Turkey Success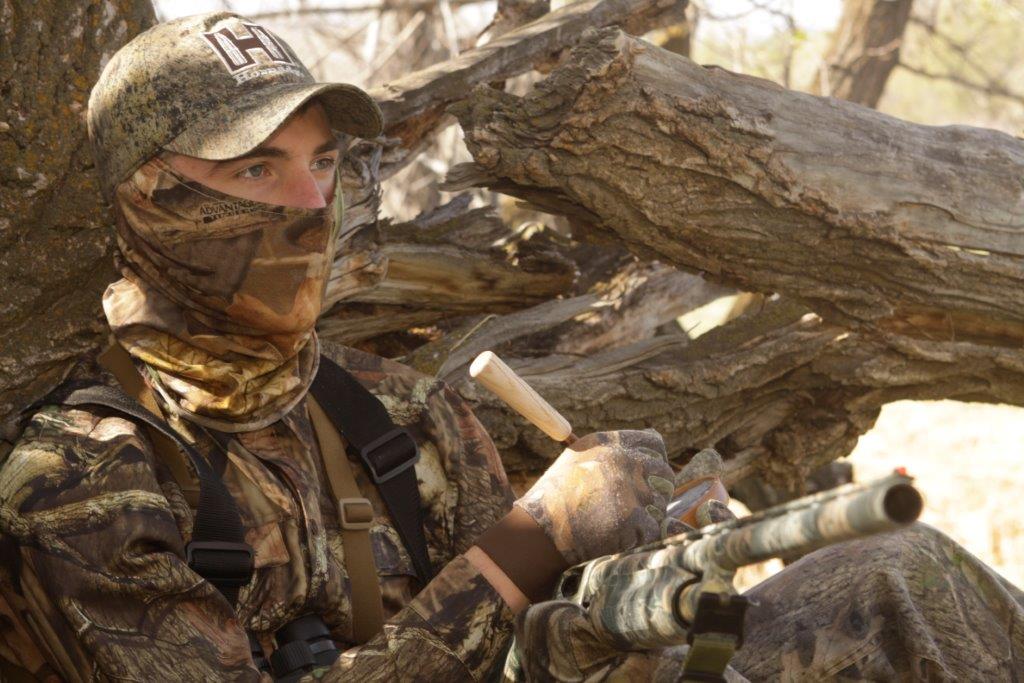 Are you experiencing turkey panic attacks? Opening day for many turkey hunters is just around the corner. Do you have a solid game plan? Turkeys are gobbling and strutting, and there may even be some turkey naughtiness occurring. It's almost too much to take!
Try to calm down. Maybe try meditation. If that doesn't help, then consider these tactics for opening-day success.
Why should you be at peace? For starters, turkeys haven't felt any hunting pressure yet. Nobody has screamed at them with amateurish calls or bumped them to Neverland. Your opening-day hunt will target turkeys in a relaxed state.
Another reason to ooze confidence is you'll be hunting more toms than at any time during the season. Opening day means nobody has tagged and bagged any local gobblers yet. That's not the case as the days pass. Gobblers not only see intense hunting pressure, but some see the inside of a hunter's cooler.
Finally, you'll be able to test a variety of strategies on birds that are fresh off winter break. Decoys, new calls and even aggressive tactics such as fanning all hold hope for a trophy-tom ending. To continue the calm, here are several opening-day strategies to consider as you wait for the starting gate to drop.
Target the roost. Turkeys are on a pattern on opening day. Get up early – real early – and situate yourself in the dark near their preferred roost. It's your best bet at having a gobbler land in your lap before hunting pressure possibly changes their preseason pattern.
Deploy a decoy. If you want, deploy two or more. Staking out one decoy may garner attention, but opening-day often equals turkeys still in large flocks. Three to four decoys will grab more attention, and a jake in the mix could spark a tom into a brawl. To garner guaranteed attention, tie a string to the jake and tug it to pivot when the tom advances. Now shoot straight!
Call crazy. With large flocks as the norm, you might have to ramp up the banter and start a fight with the boss hen. She's the one steering the flock, and if you raise her dander she may march your way. Power yelps, cutting and fighting purrs are surefire attention-getters.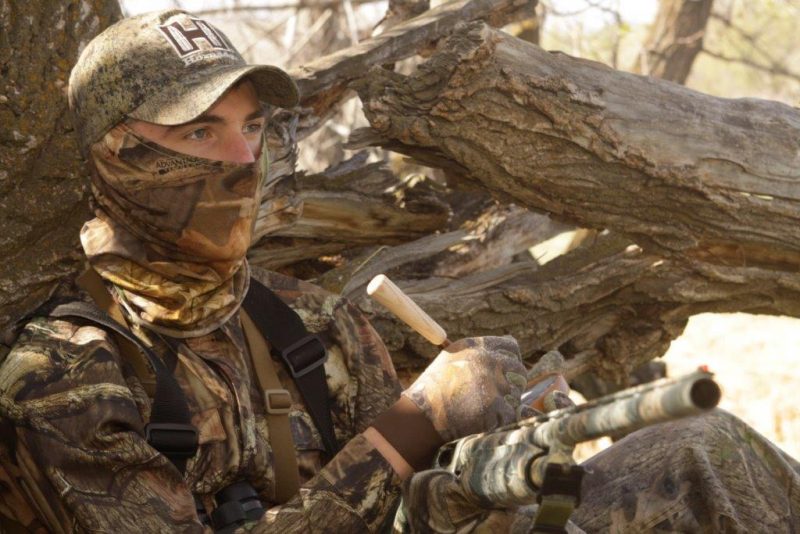 A standout, opening day occurred with a friend of mine several years ago. It was typical, gloomy spring weather, and the targeted flock actually was made up of several winter flocks numbering more than 50 birds. Five toms towed along. I stealthily placed a jake and hen decoy on a wooded edge. We set up 10 yards inside the timber and then I slowly cranked up the tone of a faux, cantankerous hen.
It didn't take long for the boss hen to fire back, and soon the entire flock shifted our way from across the pasture. Within minutes we were surrounded by the 50-sum flock! My buddy waited patiently for one confused tom to separate from the group, and with a "Boom!" opening day ended with a feathered prize.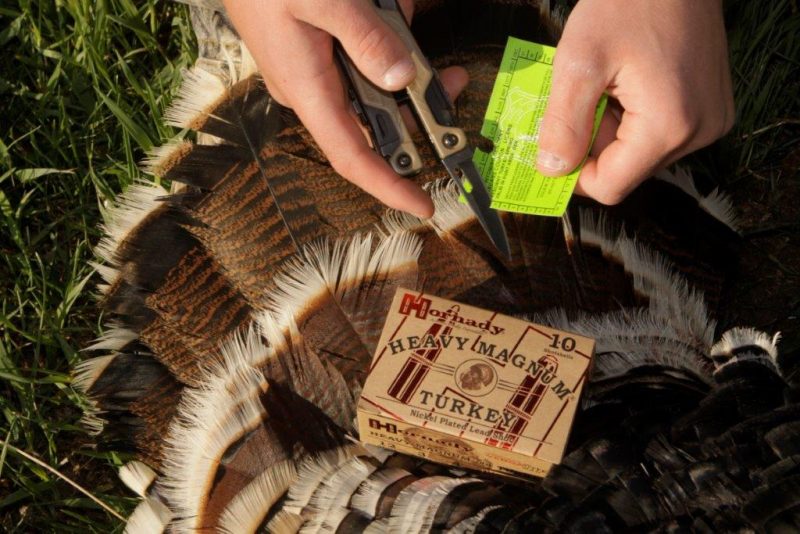 Above: With the help of Hornady Heavy Magnum Turkey ammunition, this hunter enjoys opening-day success.