Article credited to OutdoorHub: http://www.outdoorhub.com 
How to:
Creating a Hunting Club: Reap What You Sow
Thomas Allen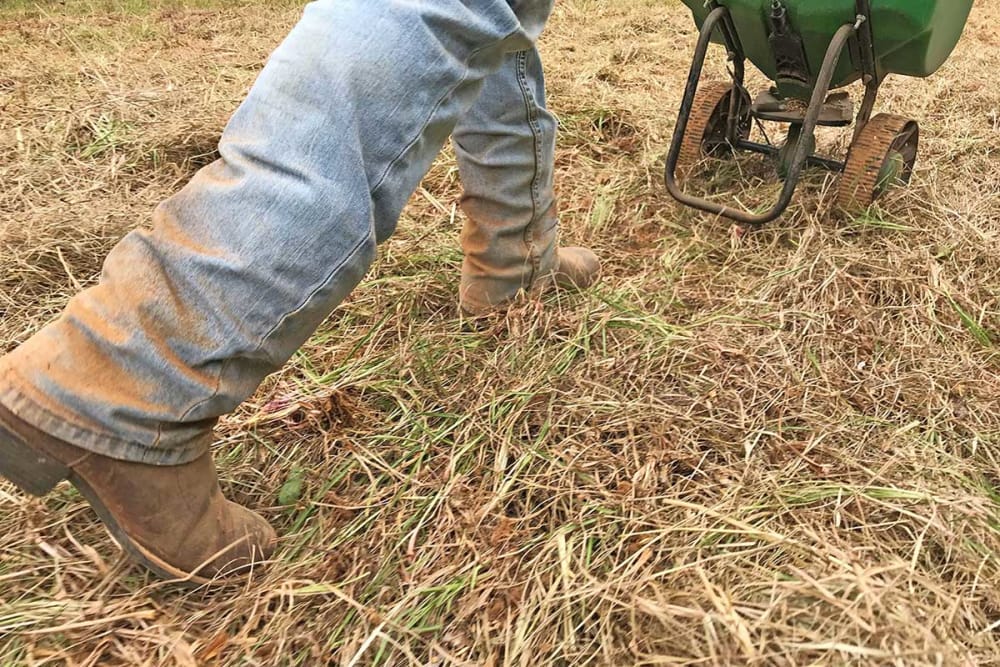 Editor's note: This is the fourth installment to a 12-part, comprehensive series about building a hunting club with buddies from nearly the ground up. Author Thomas Allen will share what he learns as he learns it. His hope is that anyone who reads this series can learn from his successes and failures, and apply them to a one-day fruitful hunting club. Click here for the first, second and third installments.
Pulling It Together
A club is all about the membership, the friendships, and combined dedication and work ethic to produce results that benefit all. There just aren't many things in this life as rewarding as fruitful work.
As a club, we're living that reality right now.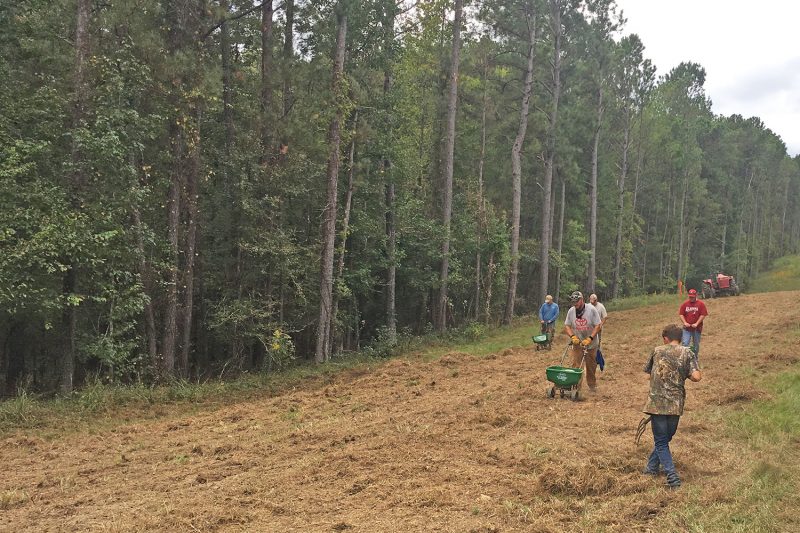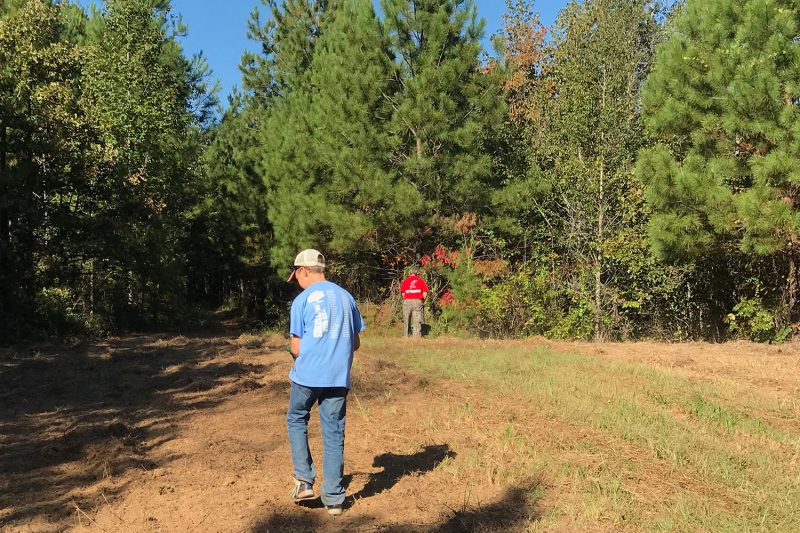 As a group, we had to come together and share the work load to get 16 acres of food plots planted before a large rain system was to hit central Alabama. And we did.Since my kids hunt with me, I felt it was important to include them in the planting and preparation process of deer hunting. Here my son helps run a seeder over one of our fields. He really enjoyed himself, and will hold a higher value in the deer he shoots this fall because he helped bring them there.
When we started back in August and September, we knew we had a mountain to climb, and favorable results would require work, and a little bit of luck.
As is typically the case, Alabama was very dry late in the summer; combining that with our limited time, it was obvious some uncontrollable factors would have to fall our way if we were to be successful. We got together with some of the guys at Mossy Oak BioLogic for some advice, and they nailed it.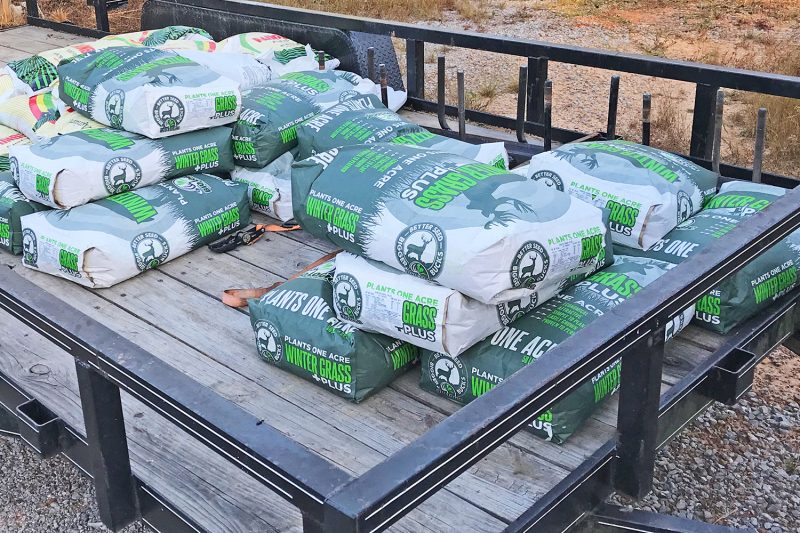 Mossy Oak BioLogic Winter Grass Plus was our baseline seed. It's easy to plant, takes in most dirt and the deer love it. We fertilized first, and then broadcast the seed.
As I mentioned in the previous chapter, we decided to go with BioLogic's Winter Grass Plus as the bulk of our forage. Due to our timing and budget, we elected to forego the lime application this fall — we'll hopefully get that done next spring and summer. The Winter Grass Plus grows very easily under various conditions and soil types.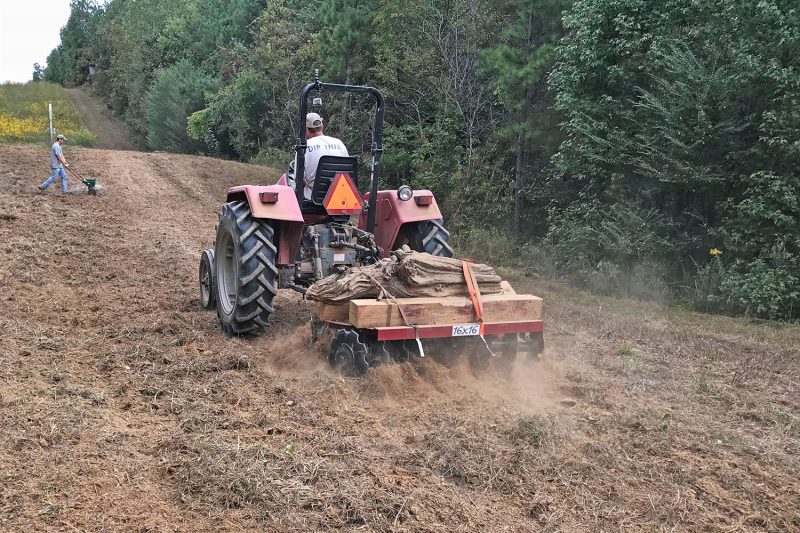 With the whole crew on site, we divided duties and tackled each field in a fraction of the time it would have taken one or two people. We did learn that disking right after mowing was a futile objective. By letting the dead grass sit for a week or so would make it easier for the disk to cut through.
We also planted BioLogic Maximum on two of the smaller fields, BioLogic Non-Typical Clover and a few locations of BioLogic's Deer Radish.
In an effort to test these different seeds in our dirt, we were advised to not overlap planting — keep everything separate so we can clearly determine the effectiveness of each seed in each location. Sound advice.
The Time Crunch
Available time was in very short supply as it was, but Hurricane Nate was forecasted to bring a significant weather system to the Alabama coast — and straight over the club's food plots — during the weekend of October 7 and 8. We knew we had a window of time for either eminent success or failure.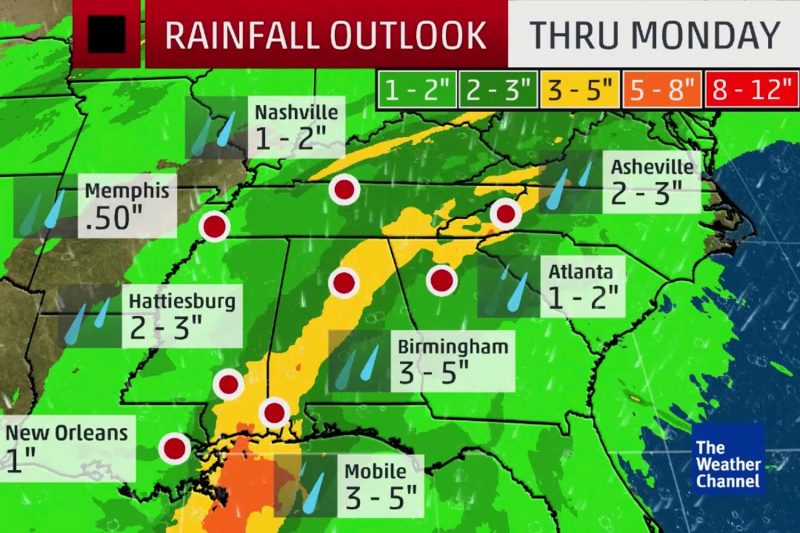 Here is a look at the rain amounts that were projected across the state. I was concerned we would get too much too fast. A gully washer would have really messed up our planting efforts, but it came slow and steady for two days in a perfect amount. We ended up with around 4 inches locally.
As a group, it became an all hands on deck call-out, and we did everything we could to meet that objective. Not everyone was available at all times, so whatever work we could muster was utilized and appreciated. Many hands make light work.
Friday morning, Gary, my son and I managed to get three of the plots fully prepped and planted.
Here's how I kept track of what we planted where:
My wife's parents were in town that weekend — all the way from Fargo, N.D. — and I was even able to talk them into an afternoon of seeding. Their time and effort commitment were critical to meeting the deadline set by the impending weather system.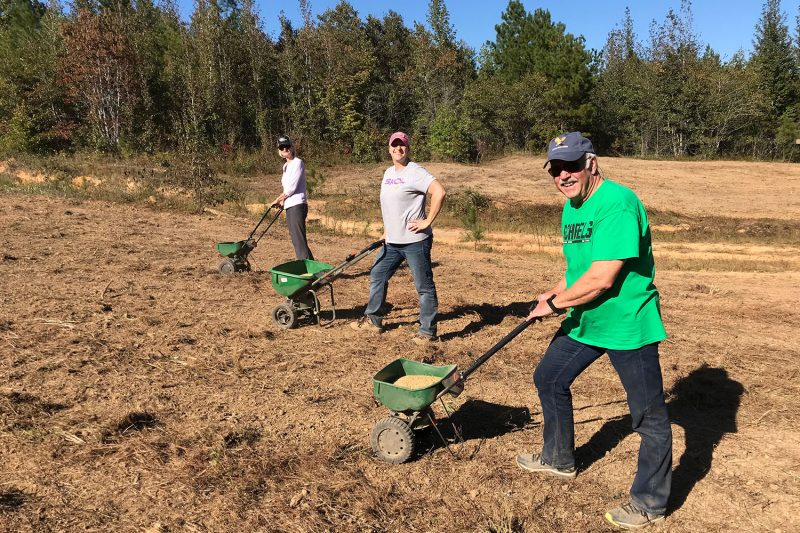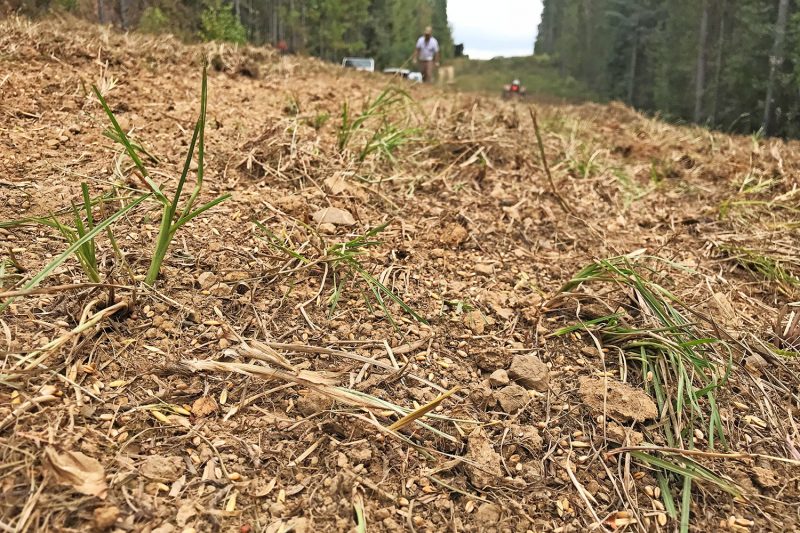 My wife (in the middle) and my in-laws spent an afternoon helping out, and getting their first taste of food plotting. As a family, we had a good time and accomplished a lot. They were pretty excited after seeing photos of how quickly the green shoots began to appear.Here you can see the Winter Grass Plus adequately broadcast over the exposed dirt. We were somewhat concerned with the remaining dead grass on each field, but in the end, the grass clumps may have prevented any seed from washing away in the rain.
They don't hunt, but were quite interested in the effort required to build a food plot. My in-laws eagerly participated and helped plant two fields, which have since turned from dusty brown to brilliant green. Even without a drive to hunt like I have, they were very proud of the seeds sowed that turned to food. Good family time.
During the second day of planting, most of the guys were on-site to contribute. We managed to finish the final field, and as we were pulling out of the club the rain began to fall. It was literally the perfect storm for our new club.
Dirt Into Bright Green
It took only a few days of optimal growing conditions following the saturating rain from Hurricane Nate, and we had food growing on every field. In fact, we were very impressed with how well things looked under such a short period of time.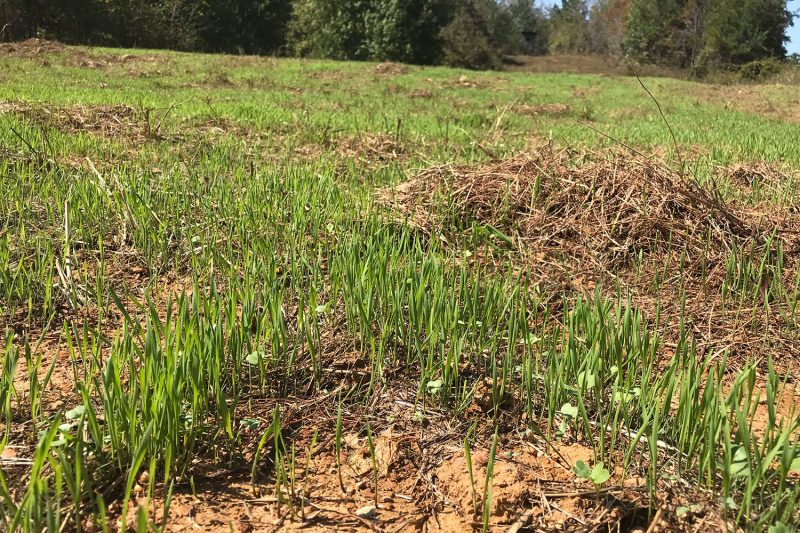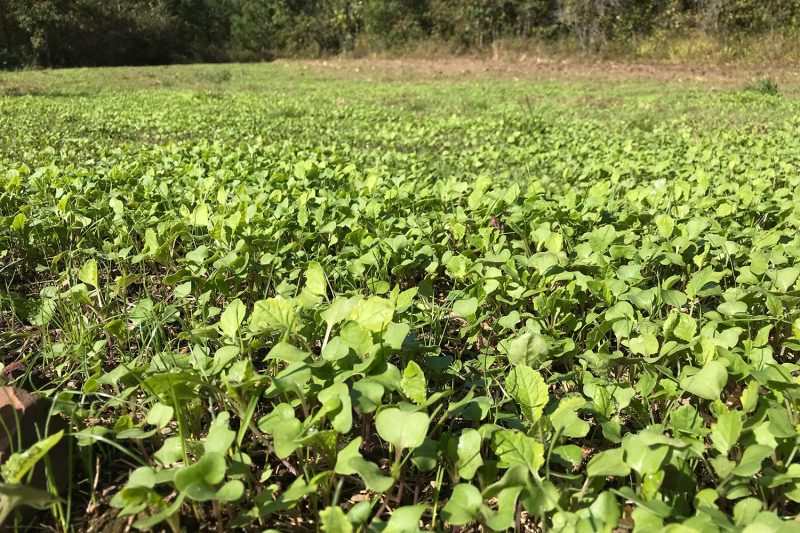 Here is one of our plots just 7 days after our planting efforts and Hurricane Nate had moved through Alabama. Several inches of growth proved our time and work commitment was to pay off. We were all surprised, and very grateful we beat the storm.One of our best looking fields had BioLogic Maximum sprouted in just days. Talk about a beautiful sight! There will certainly be crimson sprayed on this field at some point.
Obviously, we're super jacked about our decision to plant BioLogic, and very grateful for the support they provided us in making our seed selections. They were right, and we now have food growing on a club that was born just 2 months ago — something I'm already very proud of. We all are.
Bow season started in Alabama on October 15, rifle season begins the 18th of November and runs through February 10. We are in good position to enjoy some fantastic hunting this year, and I'm grateful at the chance to partner with such a great group of men to make it happen.
Mission accomplished!
Trail Camera Update
As our Wildgame Innovations trail cameras have been out for a month or more, the pictures are coming in and the hit list is growing. Below is a brief look at who we're gunning for at this point. I'm sure more bucks will show up in coming weeks, but this is a very promising start.
Stay tuned to OutdoorHub for my next in this series. Hint: Something hits the ground!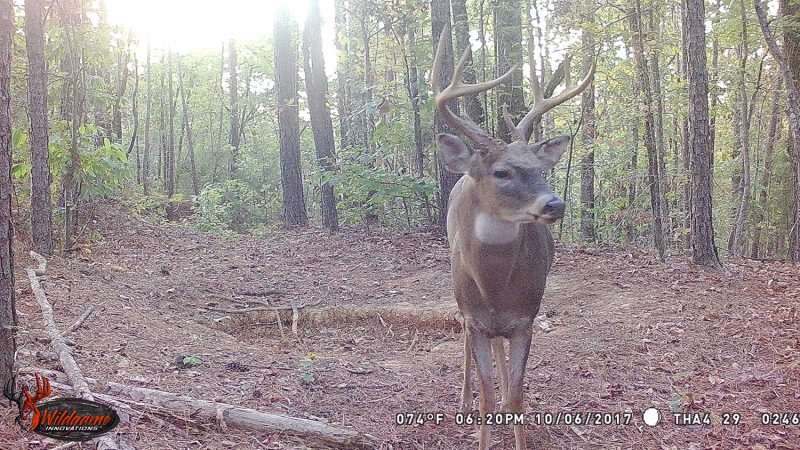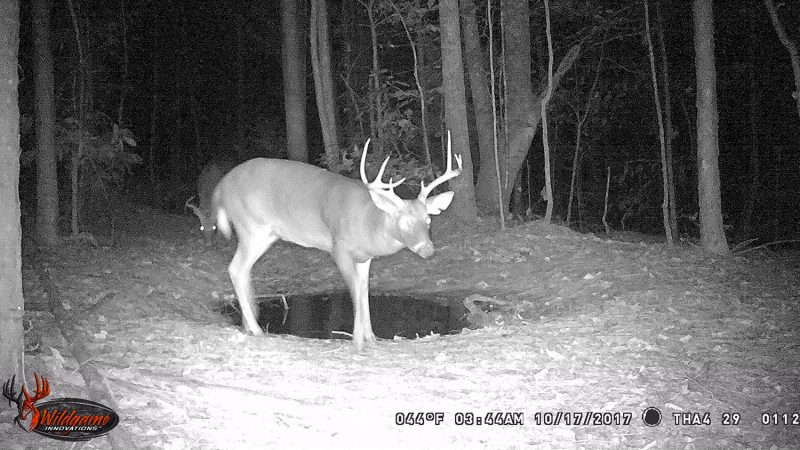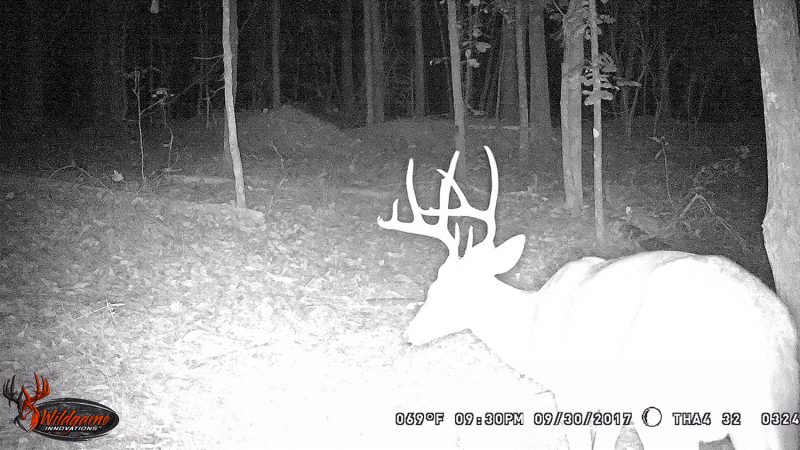 This is the top target buck at our club. Another buck could still show up and change our priorities yet, but at this point I love this buck. I have over 30 images of him, and I believe him to be 5 years old or better. In other photos he's pushing smaller bucks away, and appears to own the place. We've named him Frank, like Will Farrell's famous "Frank the Tank."Sledge is another older 8-pointer, but I think he's probably 4 at the oldest. Old enough for me. Of course, aging deer through trail cameras with no history is a challenge, and really no more than an educated guess. But, if any of these bucks go down, we plan on having them professionally aged so we know.If this guy could get a year or two more under his belt, look out. He'd be a total hammer. But, I think he carries the most antler of any deer we have on camera, and I know most of the guys at the club won't let this one walk if given the opportunity. I'm not sure I could either, to be honest with you. Having said that I believe him to be only 3 years old, so his potential is pretty good. Another buck that will come down to a game-time decision if he shows up with me in a nearby tree.
Images and videos by Thomas Allen