Article credited to Outdoor Hub: http://www.outdoorhub.com
HOW TO :
Video: Best Method for Removing a Pike's Y-Bones
OutdoorHub Reporters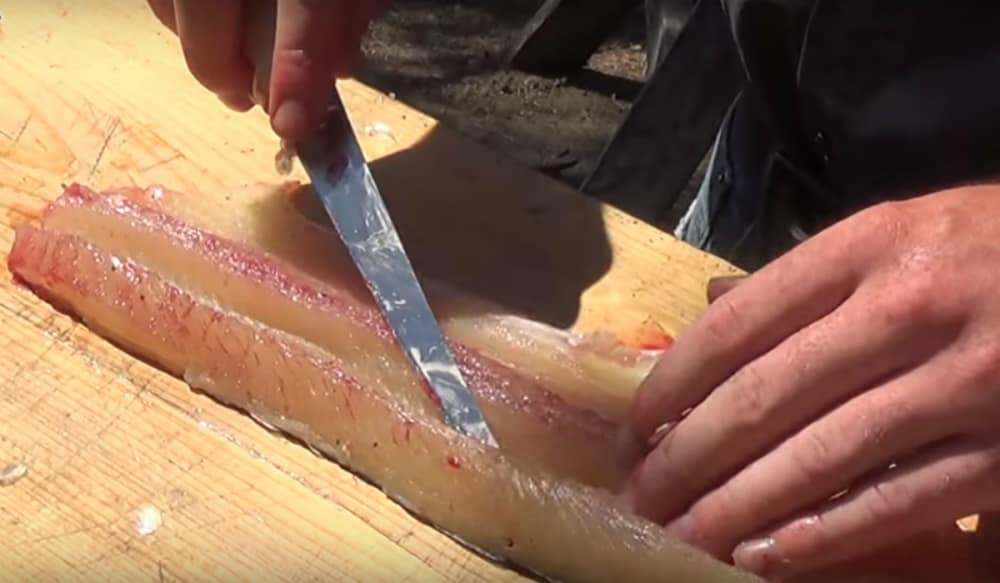 This summer we shared the best shore lunch secrets we could find in a cool infographic with Cabela's. It included recipes, guide tips for all the "extras" and a few pointers on filleting.
For a quick follow-up — and just in time for ice fishing season! — we wanted to share this video tutorial on how to easily remove the Y-bones from a northern pike. Let's face it: Way too many anglers pass up the underrated meat of a pike because they don't want to deal with the Y-bones.
Don't put yourself in that camp. Watch this quick demo — shot on location during shore lunch at Aikens Lake Wilderness Lodge in Manitoba — and never worry about Y-bones again.
Looking for more shore lunch pointers? Check out the "Cook with Cabela's" web page!