California Game Wardens Establish Mounted Patrol Unit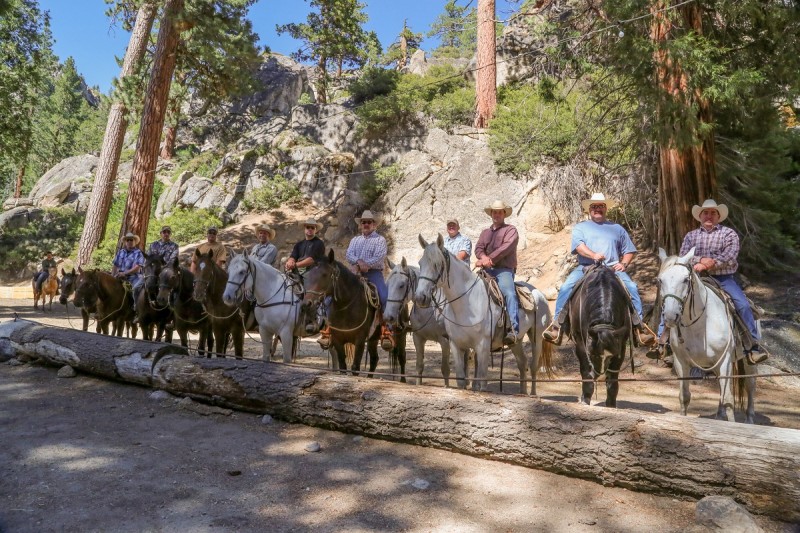 Game wardens are essential to the conservation of natural resources. They work on land, sea, and air, and spend a lot of time patrolling the backcountry where there are no roads and few other people, let alone law enforcement officers. While ground patrols are often the best way to protect and secure the woods and mountains of America's wilds, foot travel is slow. The answer to patrolling many remote areas is using horses, and the state of California has recently established a Department of Fish and Wildlife Mounted Patrol unit to do just that.
California game wardens have patrolled remote areas on horseback for many years, but as money became short for the department, the horse patrols became increasingly rare and there was no official horseback squad.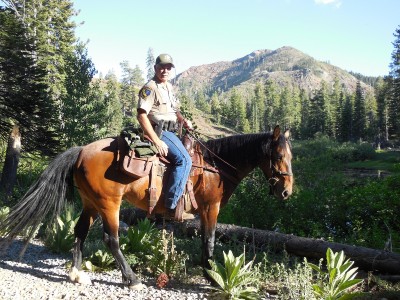 Warden Jerry Karnow, who is president of the California Fish and Game Wardens Association (CFGWA) and one of the lead wardens in the Wild Justice TV series, said that while there are dozens of commercial pack stations spread throughout the Sierra Nevada range and thousands of recreationists of all types who visit the areas, "no amount of new technology can replace the true effectiveness of […] patrol by horseback to locate and capture big game poachers."
Now, thanks to the efforts of the CFGWA, the California Wildlife Officers Foundation, and the San Francisco Bay Area Chapter of Safari Club International (SCI), an official Mounted Patrol unit is becoming a reality for Golden State wardens. Money donated from the organizations has been used to further officer training, purchase equipment, care for horses, and bring awareness to the program.
Karnow described the newly-created Mounted Patrol as being "staffed by full-time wildlife officers on horseback to perform general enforcement working as a team or alone for the protection of property, fish, wildlife, water, and habitat. They are especially able to access the high-demand 'lottery draw' elk and deer hunting areas in the Sierras and the Coastal Range." He added that "the Mounted Patrol will serve as a significant deterrent to poachers illegally using over-the-counter tags as an excuse to kill deer or elk in those special draw areas legal hunters cherish and wait a lifetime to acquire." Karnow's colleagues also look forward to assisting firefighters to prevent major fires, like the devastating Rim Fire of 2013, by locating and extinguishing illegal and unattended camp fires.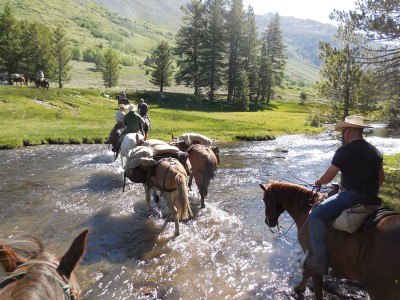 Scott Swasey, President of the Bay Area Chapter of SCI, recently donated a healthy check for the patrol. According to Swasey, the money was donated because "the mounted patrol training and the subsequent Mounted Patrol will be focused on anti-poaching, and fish and game regulation enforcement," which is very critical to preventing poaching in remote areas.
The initial project training for 10 wardens took place June 1 to 5 at the Kennedy Meadows Pack Station in Tuolumne County. The use of horses and tack were donated by Kennedy Meadows. Karnow said that the wardens have high hopes for expanding this program in the near future.
If your state has a need for a project like this, or other conservation programs, Joe Hosmer, president of the SCI Foundation, urges local chapters to get involved in supporting programs like the California Fish and Wildlife Mounted Patrol.
If anyone would like to help support the California game wardens Mounted Patrol program, they should contact the California Wildlife Officers Foundation.
Images courtesy Jerry Karnow