Hurricane Irma will be 'devastating' to US – Fema head
Hurricane Irma will "devastate" either Florida or neighbouring states, the head of the US federal emergency agency has said.
Brock Long said parts of Florida would be without power for days, and more than 100,000 people may need shelter.
Meanwhile there are reports of serious looting on the hurricane-hit Caribbean island of St Martin.
Hurricane Irma has left a trail of destruction in the Caribbean, affecting an estimated 1.2m people.
It has been downgraded to a category four storm, but officials warn that it remains "extremely dangerous".
The US National Weather Service says that Irma was expected to bring wind speeds of around 165mph (270km/h) over the weekend.
Some 500,000 people were told to leave south Florida with Irma due on Sunday.
"Hurricane Irma continues to be a threat that is going to devastate the United States in either Florida or some of the southeastern states," Mr Long said.
"The entire southeastern United States better wake up and pay attention," he added.
The death toll rose continued to rise on Friday in the Caribbean, where at least 14 people were killed in the wake of the deadly storm.
In St Martin, an island resort divided between France and the Netherlands, at least four people had died and 50 others were injured.
French officials there said six out of 10 homes were so badly damaged that they were uninhabitable.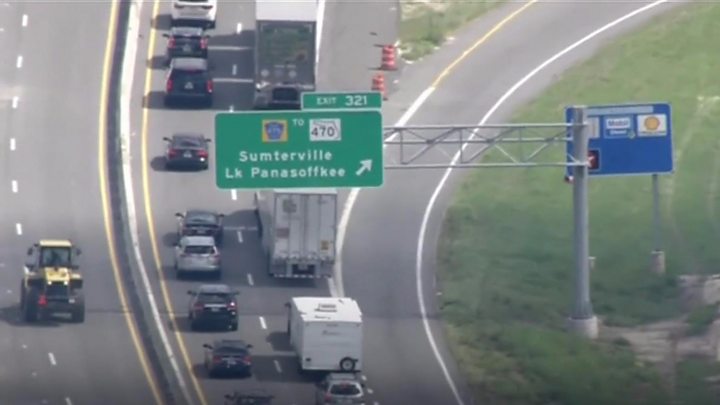 Annick Girardin, minister for France's overseas territories, described "scenes of pillaging" on the island, urging police to restore order and provide emergency care for victims.
The US Consulate General in Curacao said it believes an estimated 6,000 Americans are stranded on St Martin.
French, British and Dutch military authorities have deployed aid – including warships and planes equipped with food, water and troops – to the popular tourist chain of Caribbean islands.