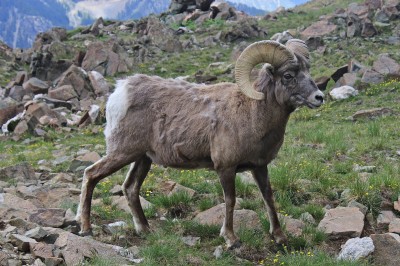 A single Idaho bighorn sheep tag sold for $100,000 at this year's Wild Sheep Foundation Sheep Show in Reno, Nevada, making it the fifth-most expensive tag sold in the program's history since it started in 1988. Recognized as one of the largest expos for mountain hunting and conservation, the Sheep Show draws thousands of hunters and conservationists to Reno. One of the most anticipated sections of the show is the special permit auction, where bidders can raise millions of dollars for conservation efforts.
"Since 1988, the auction tag has generated more than $1.85 million for bighorn sheep research and management [in Idaho]," where to buy metronidazole online said Idaho Fish and Game in a press release. "Money raised through the auction goes towards research and management of bighorn sheep in Idaho with special emphasis on restoring populations along the Salmon River and in Hell's Canyon. The funds are also used as match to leverage additional funds from the federal government."
Overall, the Wild Sheep Foundation has raised and spent more than $90 million on habitat restoration, sheep relocation, and research.
Last year, an anonymous hunter shelled out $275,000 for a mountain sheep permit in British Columbia. The all-time highest bid was an astounding sum of $480,000, paid for a Montana bighorn. These special permits are highly prized because states with bighorn populations, such as Idaho, generally issue hunting permits through a lottery.