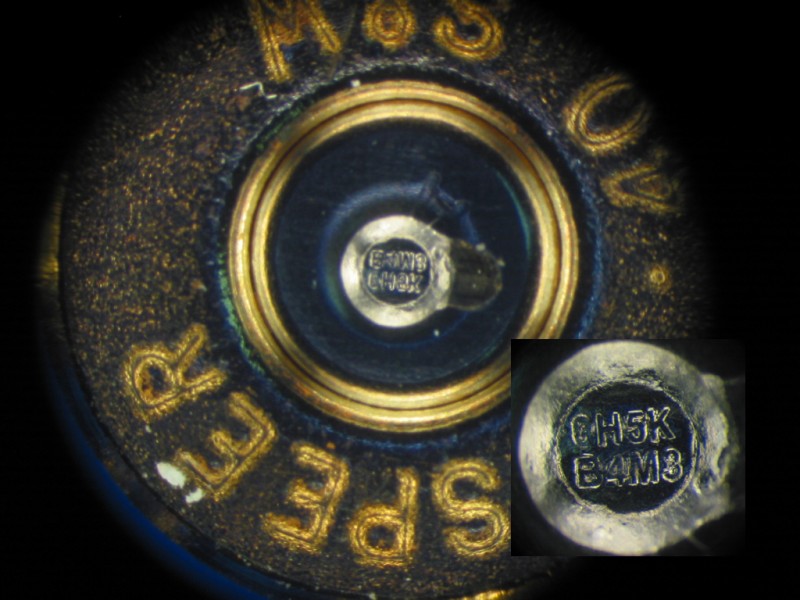 Second Amendment advocates in California are eagerly awaiting a court decision that could overturn the state's "microstamping" regulation, which went into effect in 2013. The recent request to overturn the provision came as the latest in an lengthy legal battle between the state and gun rights groups, including the Second Amendment Foundation and Calguns Foundation.
The Crime Gun Identification Act, which was signed in 2007 by then-Governor Arnold Schwarzenegger, required all new semiautomatic handguns to be manufactured or equipped with microstamping technology. Also known as ballistic imprinting, microstamping works by imprinting a serial number onto cartridges when they are being fired, usually by an engraving on the firing pin. Supporters of the law say that these stamped cartridges will make it easier for police to trace evidence and identify shooters. Pro-gun activists argue that the law relies on a technology that is both unreliable and untested.
"This is about the state trying to eliminate the handgun market," said Alan Gura, the lead attorney in the court case against the microstamping law, told Fox News. "The evidence submitted by the manufacturers shows this is science fiction and there is not a practical way to implement the law."
Gura and the gun rights activists he represents say that the law will effectively end handgun sales in the state, a conclusion that is bolstered by at least two major firearm manufacturers announcing that they will no longer sell new handguns in California. Early last year, Smith & Wesson and Sturm, Ruger & Co. decided to cease selling new handguns in the California market, a move they blamed directly on the microstamping law.
"Smith & Wesson does not and will not include microstamping in its firearms," the company stated in a press release. "A number of studies have indicated that microstamping is unreliable, serves no safety purpose, is cost prohibitive and, most importantly, is not proven to aid in preventing or solving crimes. The microstamping mandate and the company's unwillingness to adopt this so-called technology will result in a diminishing number of Smith & Wesson semi-automatic pistols available for purchase by California residents."
To date, no other major manufacturer has produced a handgun that complies with microstamping law. Microstamping supporters say they are not worried by the backlash from manufacturers, pointing out that there are plenty of other gun makers looking to do business in California.
"Millions of guns are sold in California every year. If Smith & Wesson doesn't want that money, another company will gladly take it," Cody Jacobs, an attorney at the Law Center to Prevent Gun Violence, told the San Franciso Chronicle last year.
California Eastern District Judge Kimberly Mueller is currently considering the request by Gura to issue an injunction on the law, but she has given no indication of when she will make a decision.