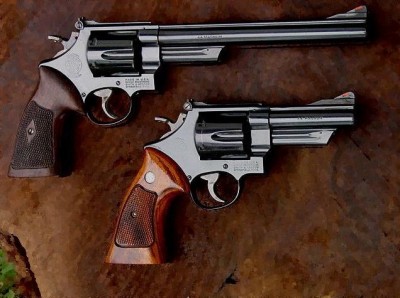 Smith & Wesson recently announced that it will be acquiring Battenfeld Technologies, a major producer of hunting and shooting accessories, for the price of $130.5 million. The acquisition will net Smith & Wesson a 145,000-square-foot facility in Columbia, Missouri where Battenfeld Technologies manufactures a number of reloading, gunsmithing, cleaning, and hunting supplies under different brands such as Caldwell Shooting Supplies and Lockdown Vault Accessories.
"Battenfeld Technologies provides us with a unique opportunity to acquire a thriving company that fits perfectly within our core firearm business," said Smith & Wesson President and CEO James Debney. "It also allows us to move more strongly into the hunting vertical as well as establish a strong platform for growth in our existing firearm accessories business, which has been a small but highly profitable part of our company.  Most of the growth of Battenfeld Technologies has occurred organically, which is a testament to the robust product development capability that Jim Gianladis, the Chief Executive Officer of Battenfeld Technologies, and his team have established."
Gianladis, who will serve as President of Battenfeld Technologies under the acquisition, also praised the deal.
"We are very excited to join the team at Smith & Wesson," he said. "At Battenfeld Technologies, we have built a robust hunting and accessories business based upon our premium product quality and innovation. We believe that makes us a perfect fit for Smith & Wesson, a legendary company with an iconic brand, world-class products, and broad markets that span consumer, law enforcement, and international channels. Together, we have the opportunity to further expand our business and achieve a new level of success."
Debney stated that Smith & Wesson intends to move its own accessories development over to Battenfeld, where it expects that side of the business to benefit from more efficient distribution and the longstanding expertise of Battenfeld experts. There are currently no plans to move the accessories company from its location in Columbia, and the acquisition is expected to be completed later this month.