Discovery Channel shares mushroom adventures in Western Oregon in show's Friday premiere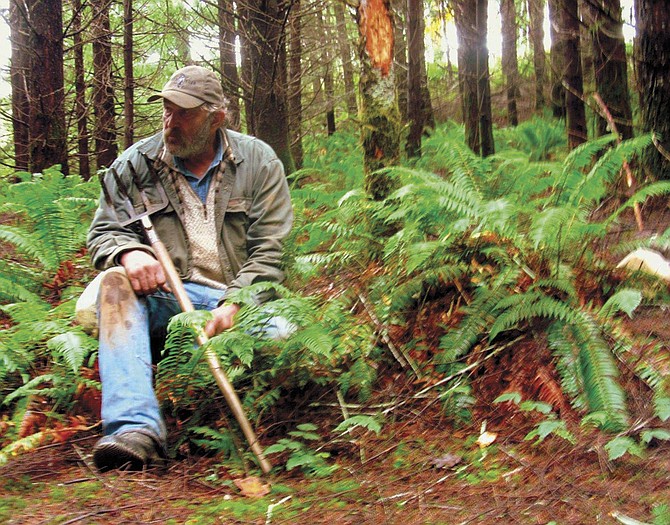 #FALLS CITY — If all you are seeing in Oregon's forests are trees, you need to dig a bit deeper. Seriously, dig.
#That is what six men in the Falls City area do for a living as truffle hunters, and The Discovery Channel is premiering a show Friday "Unearthed" that examines the secretive world of black truffle foragers in Western Oregon.
#The show, produced by Zodiak NYC for the Discovery Channel, actually came about not because of the mysterious — and potentially lucrative — nature of black truffle industry, but because of the landscape where the delicacies are found.
#Joseph Schneier, Discovery's executive producer on the show, said after seeing photos and footage of Oregon, producers knew they had find a way to film here.
#He said they were impressed with "how gorgeous Oregon is, especially Western Oregon."
#"We wanted to tell a story about Western Oregon," he said.
#Profiling the players in the black truffle world seemed a perfect way to combine a compelling story with the beautiful backdrop of Oregon's forests, Schneier said.
#"It's incredible that something that smells funny and looks like it should be trash is so valuable," he said.
#Crews filmed the majority of the footage last fall, in the run up to the busy holiday season when "the truffle men of Oregon," Roy Siegfried, Terry Drazdhoff, Ty Hale, Levy Schwartzendruber, Richie Maxfield and Justin Anderson were trying to collect their haul.
#These guys range from "lone wolf" Maxfield to "truffle kingpin" Anderson, but they are all facing the same problem: a dry fall.
#Black truffles are fungi after all, and require water to thrive. Dry weather threatens truffle "seams" that have taken years to find and develop into productive patches. Dependent on the delicacy for their living, the season's five-episode span show how each hunter navigates the challenge.
#"I think (the audience) will like the ingenuity and the lengths they go to," Schneier said.
#Schneier also admires the relationship the hunters have with the forests.
#It's not just about finding and keeping secret areas with the perfect combination of trees, soil and water to produce the coveted fungus. Truffle hunting is a delicate art; disrupt the soil too much and the patch may die out.
#"Old timers" Siegfried and Drazdhoff especially are interested in educating people in the right way to harvest truffles — anything else could threaten an industry they helped established.
#"They have a 'do no harm' ethos," Schneier said.
#He added he's hoping the show is a success, so Discovery can look into what other fascinating industries and characters can be found in the woods of Oregon.
#"We think we are not done telling stories out there," Schneier said.