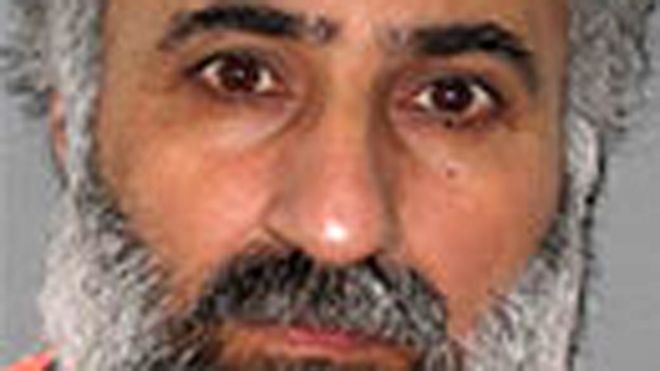 The second-in-command of Islamic State (IS) has been killed in a US-led coalition air strike in northern Iraq, the Iraqi ministry of defence says.
Abdul Rahman Mustafa Mohammed, also known as Abu Alaa al-Afri, was inside a mosque in Tal Afar that was targeted, spokesman Brig-Gen Tahsin Ibrahim said.
There was no immediate confirmation from the US military or on IS media.
In recent weeks, there were unconfirmed reports that Afri had taken temporary charge of IS operations.
Iraqi security sources claimed that IS leader Abu Bakr al-Baghdadi had been incapacitated as a result of a coalition air strike in northern Iraq in March.
Last week, the US state department offered a reward of up to $7m (£4.5m) for information on Afri, whom it identified as Abdul Rahman Mustafa al-Qaduli.