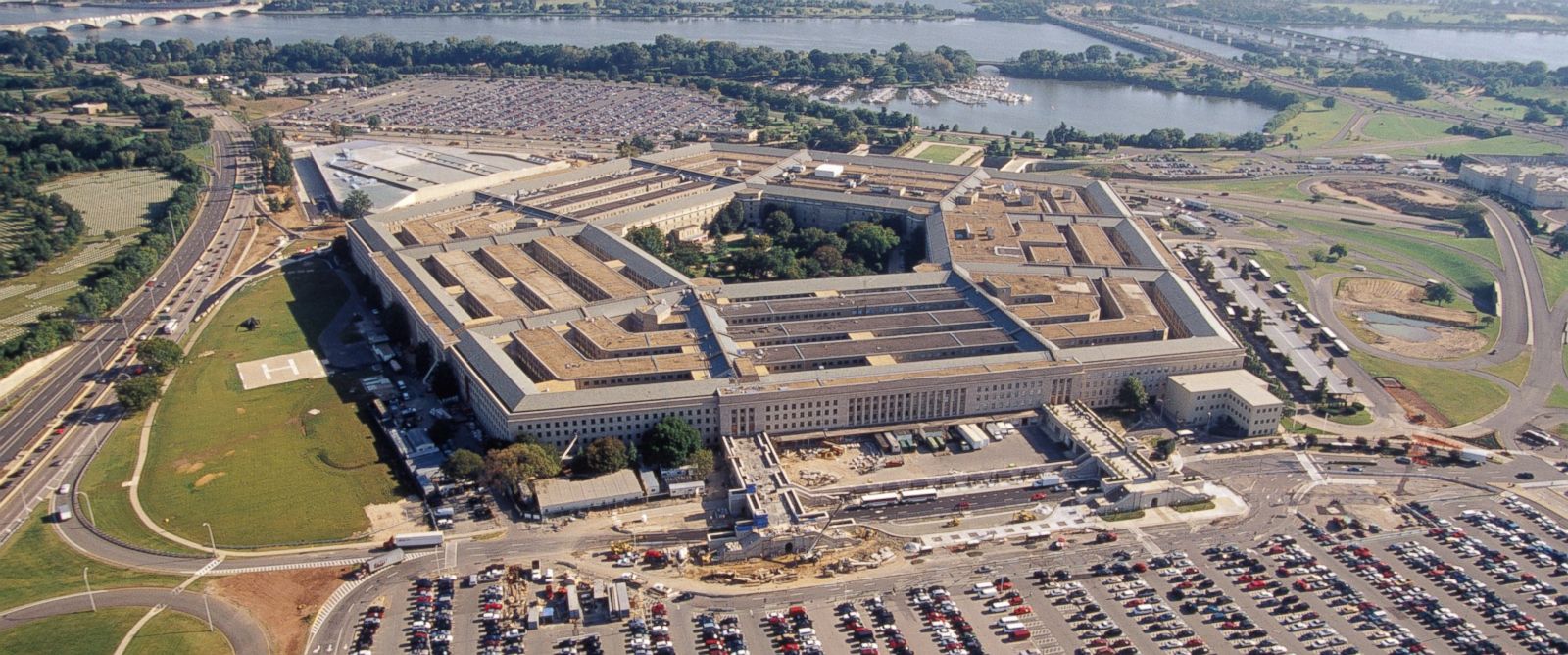 The Pentagonwill revise its struggling program to train large groups of moderate Syrian rebels to fight ISIS.and instead switch the focus towards equipping and enabling existing rebel groups that have been vetted by the United States. Small groups of vetted leaders from these existing groups will continue to receive training.
The struggling training program had been projected to train as many as 5,400 moderate Syrian rebel fighters during its first 12 months. But in six months only 125 rebels from two training classes had completed the training and returned to Syria where they were targeted by Islamic opposition groups. An additional 120 rebels have continued receiving training even though the flow of new recruits ended a few weeks ago while the overall program's future was reassessed by the White House. .
"We are not abandoning it; it still exists," the official, who asked not to be named, told ABC News of the program. "We are going to redirect it out of existing authorities and funds."
"Secretary of Defense Ash Carter is now directing the Department of Defense to provide equipment packages and weapons to a select group of vetted leaders and their units so that over time they can make a concerted push into territory still controlled by ISIL," said Peter Cook, the Pentagon Press Secretary, in a written statement announcing the shift. ISIL is the government acronym used to describe ISIS.
"We will monitor the progress these groups make and provide them with air support as they take the fight to ISIL," said Cook." This focus on equipping and enabling will allow us to reinforce the progress already made in countering ISIL in Syria."
"I remain convinced that a lasting defeat of ISIL in Syria will depend in part on the success of local, motivated, and capable ground forces," said Carter. "I believe the changes we are instituting today will, over time, increase the combat power of counter-ISIL forces in Syria and ultimately help our campaign achieve a lasting defeat of ISIL."
The official said that instead of training large groups of rebels, the focus will now be on training the leaders of existing rebel groups and providing equipment and ammunition that will enable their fight against ISIS.
Additionally, instead of vetting individuals, which had slowed down the planned training of 5,400 rebels, the process will be streamlined to vet just the leaders of these groups, the official said.
Speaking today in London, Defense Secretary Ash Carter said the adjustments to the program were intended to improve it.
"We have been looking now for several weeks at ways to improve that program," he said. "I wasn't satisfied with the early efforts in that regard, so we are looking to achieve basically the same kind of strategic objective, which is the right one, which is to enable capable forces on the ground to retake territory from ISIL and retake territory from extremism."
The Pentagon has sent several alternative approaches to President Obama, he said.
U.S. Central Command's Gen. Lloyd Austin revealed how much the program had been struggling when he told Congress last month that at the time only "four or five" rebels from the first graduating class of 54 rebels were still fighting ISIS, though officials have more recently cited 80 or 90 rebel fighters, when factoring in the second class of 71 trainees and others who have since joined.
"We are going to enable existing forces to fight ISIL doing essentially what they have been doing without our help, but by enabling them they will be able to do it further," the Defense official said, using the government's acronym for ISIS.
The training program for units had camps in Jordan and Turkey, with others in Qatar and Saudi Arabia slated to open as more recruits came in. The official said that training will now be consolidated in a training center to be established in Turkey.