Bloomberg Columnist Noah Smith: Gun Control No Way to Reduce Violent Crime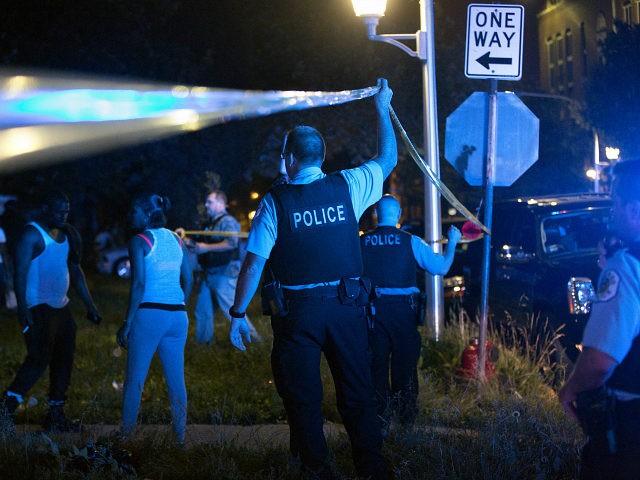 Bloomberg columnist Noah Smith claims there are four ways to reduce violent crime–and gun control is not one of them.
Smith admits that gun control is a go-to solution for many on the left, yet he "doubts large-scale gun control could do that much to reduce crime."
In fact, Smith writes, "There are a lot of guns already in circulation, and as the drug market has shown, illicit guns would continue to flow on the black market even if the Second Amendment were repealed and guns were banned."
He also makes the poignant observation that all the talk of guns and crime may be for naught anyway, as "the relationship between gun ownership and crime might just not be that strong." He substantiates this observation by pointing out that Brazil "has only 1/14th the number of guns per person that the U.S. does" yet has many more murders.
Smith also points out that Russia's murder rate is more than twice that of the United States.
So what could be done to cut violent crime? Smith suggests limiting lead exposure, which he says "increases violent behavior in adulthood." He also calls for the decriminalization of drugs, for treating drug use as a "disease instead of crime" to immediately decrease the number of people entering the U.S. prison system. He says that providing an education to people who are already in the prison system should be a priority, as he believes education would reduce recidivism. Furthermore, he believes community-based policing should be adopted throughout the nation.
Smith closes his column by stressing that his four-pronged violent crime solution could be implemented "without touching the Second Amendment."
AWR Hawkins is the Second Amendment columnist for Breitbart News and host of Bullets with AWR Hawkins, a Breitbart News podcast. He is also the political analyst for Armed American Radio. Follow him on Twitter: @AWRHawkins. Reach him directly at awrhawkins@breitbart.com.