Louisville Church Urges Participation in Bloomberg Gun Control Rally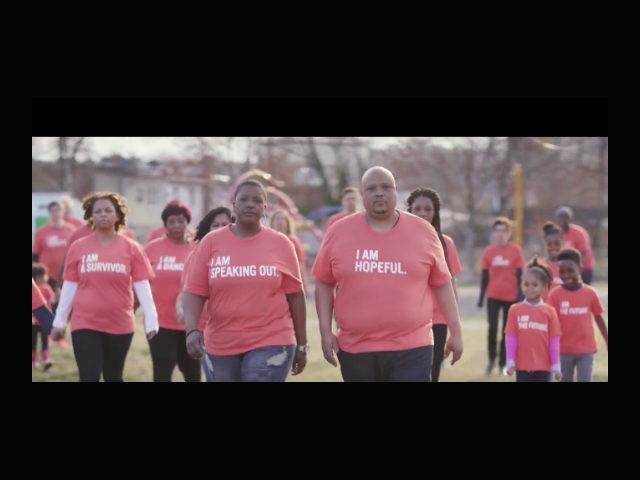 Sojourn Community Church in Louisville, Kentucky, is urging members and Facebook fans to attend the June 2 gun control rally sponsored by Michael Bloomberg's Everytown for Gun Safety.
The rally is designed to pressure Congress to pass more gun control, and especially to expand background checks so that private gun sales are treated like retail gun sales. Everytown has pushed for this expansion for years and has been joined by Gabby Giffords, who was shot and wounded by an attacker who passed a background check to acquire his gun.
June 2 is gun controllers' "Wear Orange" day, and Sojourn Community Church posted an Everytown video to its Facebook page with a script urging attendance.
Friday, June 2nd, wear orange to stand in solidarity with over 250 cities speaking out against gun violence. There will be an event the following day hosted by Moms Demand Action – KY and the Louisville Urban League, Inc., which you can find in a previous post. Will you join us?
The Everytown video makes the same, false claim that leftists like Hillary Clinton and groups like Moms Demand Action have been making for years; namely, that "more than 90 people are killed" by "gun violence" in America every day. In reality, the number of people killed annually by homicidal firearm use is about a third of that figure.
In other words, Everytown swells the number of deaths via "gun violence" by roughly 66 percent. They do this by adding firearm-related suicides to homicides, more than doubling the number of people who are actually murdered with a firearm. Breitbart News reported that Hillary Clinton used this same tactic during her failed 2016 gun control campaign.
The Congressional Research Service (CRS) released a report in 2012 that looked at actual data and found that murder plummeted in America between 1994 and 2009 as private gun ownership increased. In other words, more guns correlated with less murder. In 1994, 192 million firearms were in America, and that figure grew to 310 million firearms by 2009. According to the report, the "firearm-related murder and non-negligent homicide" rate was 6.6 per 100,000 Americans in 1993. But after the exponential growth in the number of guns, the "firearm-related murder and non-negligent homicide" rate fell to 3.6 per 100,000 in 2000. It continued falling, landing at 3.2 per 100,000 in 2011.
Moreover, Crime Prevention Research Center figures show that in the time between 2007 and 2015, concealed carry rose 215 percent, and the murder rate fell 14 percent.
As private gun ownership rose between 1994 and 2009, the "firearm-related murder and non-negligent homicide" rate fell, and as concealed carry surged between 2007 and 2015, the murder rate fell.
As Chicago illustrates, the answer for isolated examples of rising crime around the country is not more gun control, but more guns in the hands of law-abiding citizens.
Editor's note: This story has been updated to correct the name of the church, Sojourn Community Church.
AWR Hawkins is the Second Amendment columnist for Breitbart News and host of Bullets with AWR Hawkins, a Breitbart News podcast. He is also the political analyst for Armed American Radio. Follow him on Twitter: @AWRHawkins. Reach him directly at awrhawkins@breitbart.com.