Revamped SHARE Act Includes Suppressor Deregulation Proposal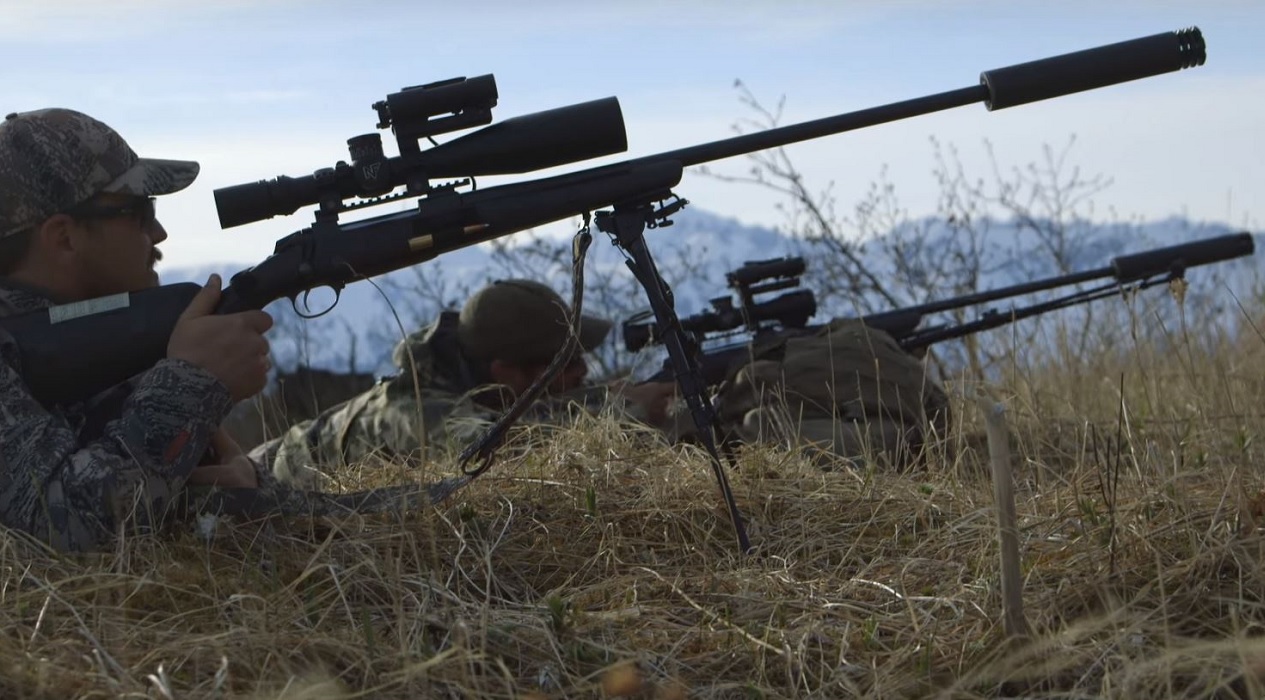 A new bill, introduced as H.R. 3668, includes two important agendas for outdoorsmen and women. The Sportsmen Heritage and Recreational Enhancement, or S.H.A.R.E. Act, combines initiatives to grow hunting and fishing, as well as removing suppressors from National Firearms Act regulation.
Here is a screenshot of the bill: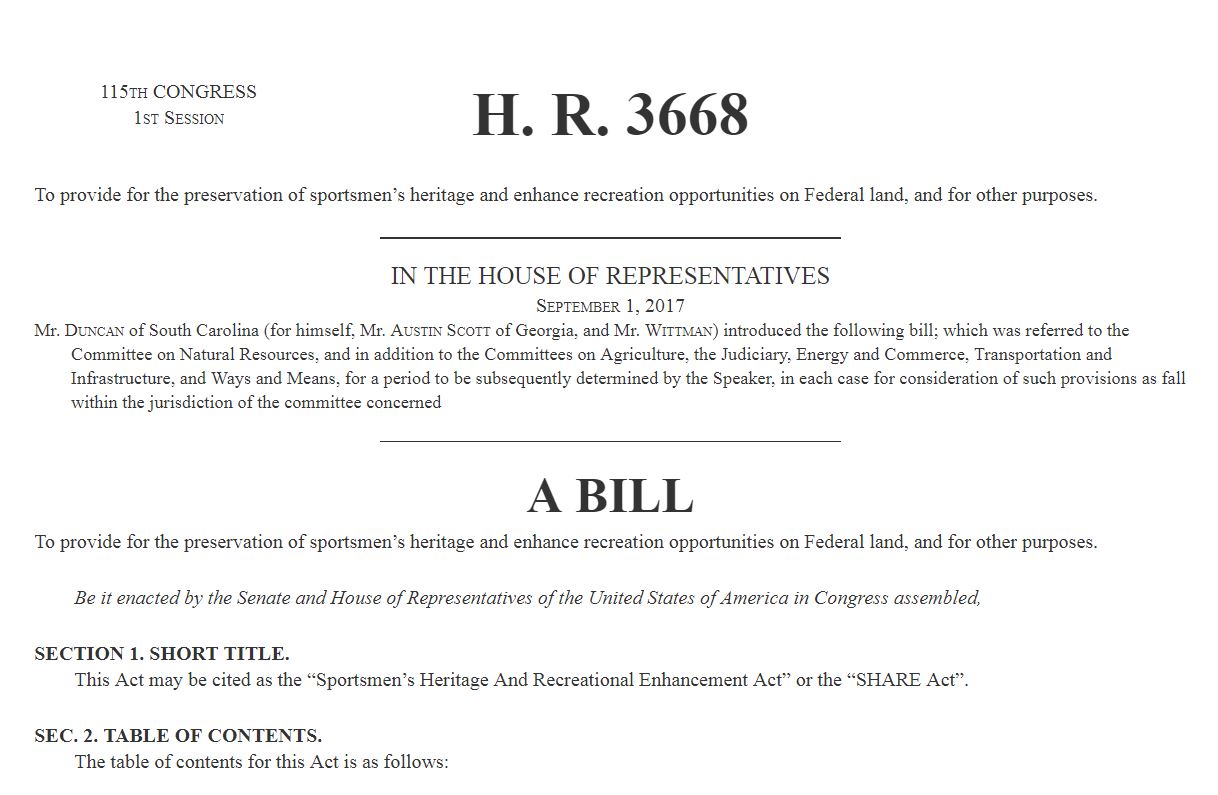 (To read the proposed legislation in full, follow the link at the end of this article.)
According to The Wichita Eagle, for Rep. Jeff Duncan – the sponsor of the bill – this legislation is personal to him.
See, Duncan never wore earplugs while shooting when he was growing up, and now, at the age of 51, he's hard of hearing in his left ear, and can't help but look back and blame the lack of hearing protection.
"We could have named the bill something else," Duncan stated, "but really it's about helping hunters be able to protect their hearing and still enjoy their sport and be successful at it."
Here's a YouTube video from SilencerCo showing an Alaskan bear hunt using suppressors:
The American Suppressor Association recently released a press release on the revamped Hearing Protection Act, which states:
"Since the re-introduction of the Hearing Protection Act by Rep. Duncan and Senator Mike Crapo (R-ID) in January (H.R. 367, S. 59) the American Suppressor Association (ASA) has met with the Bureau of Alcohol, Tobacco, Firearms and Explosives (ATF) on multiple occasions to discuss technical amendments to the language. As a result, we were able to create several technical amendments that were incorporated into the current draft of the SHARE Act. These include:
Sec. 1702: Removing suppressors from the National Firearms Act, subjecting them to the same instant NICS background check as long guns, and issuing a refundable tax credit to anyone who has purchased a suppressor since the HPA's original date of introduction

Sec. 1703: Ensuring that suppressors will remain legal in all 42 states where they are currently legal, after suppressors are removed from the National Firearms Act

Sec. 1704: Preempting states from levying taxes or registration requirements on suppressors. However, this will not make suppressors legal in any state where state law currently prohibits them.

Sec. 1705: Granting the ATF 365 days to destroy all suppressor related records from the National Firearms Registration and Transfer Record (NFRTR)

Sec. 1706: Developing a "keystone part" definition, and requiring that such keystone part is serialized on every suppressor. This will ensure that individual suppressor parts, like pistons and endcaps, will not require serialization.

Sec. 1707: Imposing a 10% Pittman-Robertson excise tax on the manufacture of each new suppressor, a tax that is currently imposed on all Title I firearms"
Along with all the suppressor talk, the new bill also discusses issues with concealed carry and crossing state lines with firearms.
For all the details, you can read a copy of the bill introduced on September 1, right here.