Article credited to OutdoorHub: http://www.outdoorhub.com
Senate Dems Pushing for Ban on 'Assault Weapons' & Bump Stocks
OutdoorHub Reporters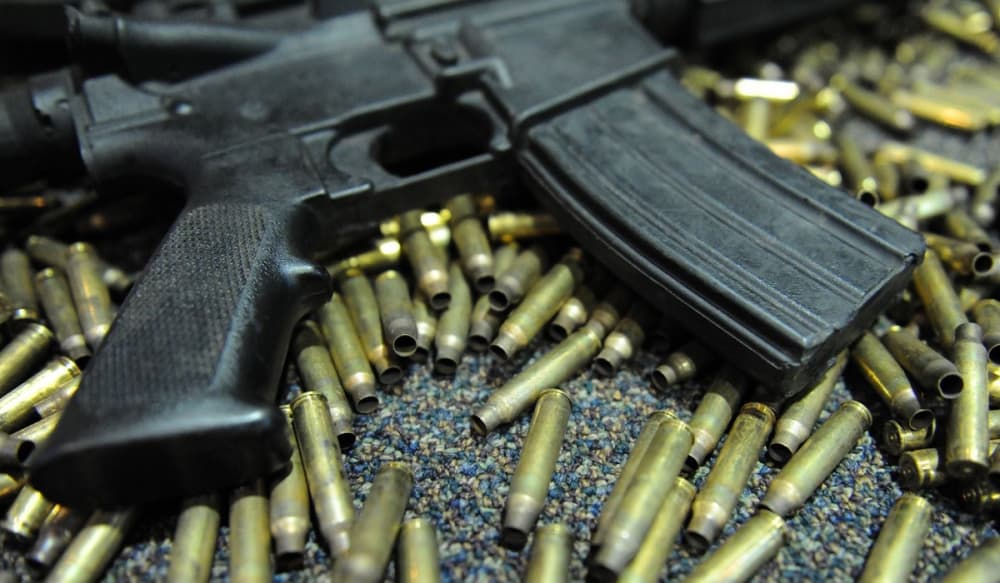 Senate Democrats, headed by Sen. Dianne Feinstein, (Calif.) are seeking to ban semi-automatic rifles.
According to The Hill, around two-dozen Democrats introduced the bill on Wednesday that would officially ban semi-automatic rifles, high-capacity ammo magazines, along with bump stocks.
"We're introducing an updated assault weapons ban for one reason: so that after every mass shooting with a military-style assault weapon, the American people will know that a tool to reduce these massacres is sitting in the Senate, ready for debate and a vote," Feinstein stated.
Here are the major components of the bill.
Key provisions
Bans the sale, manufacture, transfer and importation of 205 military-style rifle by name. Owners may keep existing weapons.
Bans any semi-automatic rifle that accepts a detachable ammunition magazine and has one or more military characteristics including a pistol grip, a forward grip, a barrel shroud, a threaded barrel or a folding or telescoping stock. Owners may keep existing weapons.
Bans magazines and other ammunition feeding devices that hold more than 10 rounds of ammunition, which allow shooters to quickly fire many rounds without needing to reload. Owners may keep existing magazines.
Exemptions to bill
The bill exempts by name more than 2,200 guns for hunting, household defense or recreational purposes.
The bill includes a grandfather clause that exempts all weapons lawfully possessed at the date of enactment.
Other provisions:
Requires a background check on any future sale, trade or gifting of a weapon covered by the bill.
Requires that grandfathered weapons are stored using a secure gun storage or safety device like a trigger lock.
Prohibits the transfer of high-capacity ammunition magazines.
Bans bump-fire stocks and other devices that allow semi-automatic weapons to fire at fully automatic rates.