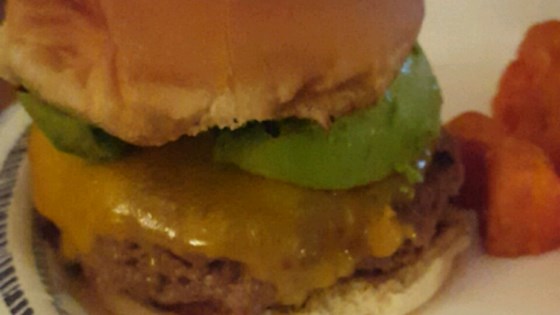 Directions
Prep 10 m

Cook 10 m

Ready In 20 m
Preheat an outdoor grill for high heat and lightly oil the grate.

Mix bison, Panko crumbs, egg, Worcestershire sauce, hot sauce, garlic, and pepper together by hand in a bowl; form into 4 patties. Place patties on baking sheet, cover with aluminum foil, and refrigerate until chilled, about 15 minutes.

Spray the patties with cooking spray and grill until hot and slightly pink in the center, about 5 minutes per side. Top each burger with a slice of cheese; continue cooking until the cheese melts, about 2 minutes more. An instant-read thermometer inserted into the center should read 140 degrees F (60 degrees C).

Sandwich burgers between bun halves.