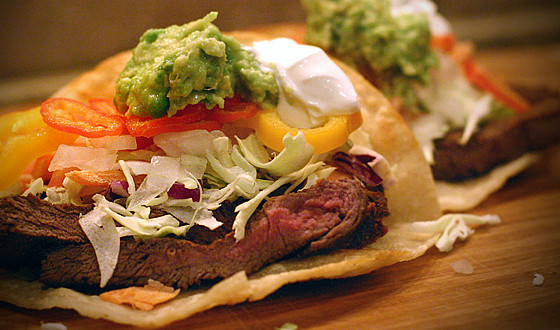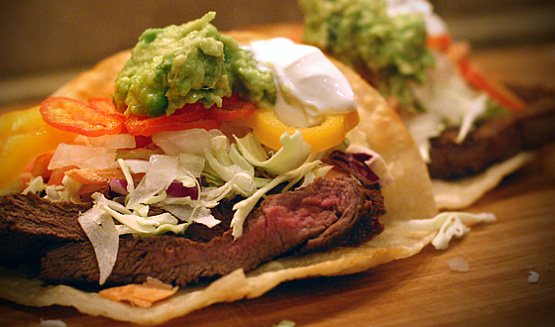 Tacos have to be one of my all time favorite foods… and this is just one of many recipes that we enjoy cooking up. It's an easy recipe and it's flavors are very similar to how you would cook a carne asada steak, but of course this recipe we're using some delicious elk sirloin.
I did this the other night and it was fantastic. A little spicy if you don't like heat so be sure to watch the cayenne pepper!
SERVINGS 

3-4

UNITS 

US 

2 elk steaks
Directions
In a small bowl add all spices and blend together. Place sirloin cuts on a cutting board and season with dry rub on both sides. If you have time, I recommend letting the meat sit and marinade at room temperature before cooking. I often suggest 30 minutes.
Put the meat to the side and begin chopping up all of your taco ingredients: onions, bell peppers, tomatos, avocado and anything else you want to add. Cook your taco shells after your taco condimients are ready and set aside in a 250 degree oven to keep warm.
Be sure before putting the meat on the grille that you get your cast iron grille good and hot. Place meat on grille and cook for 3-4 minutes turning diagonally and cooking for another 3-4 minutes before turning over and cooking on the other side. This will give you great criss-cross grille marks.
Remove meat immediately and let rest for a few minutes before slicing in 1/4 inch slices across the grain.