Recipe credited to: All Recipes: http://www.allrecipes.com
Venison Stroganoff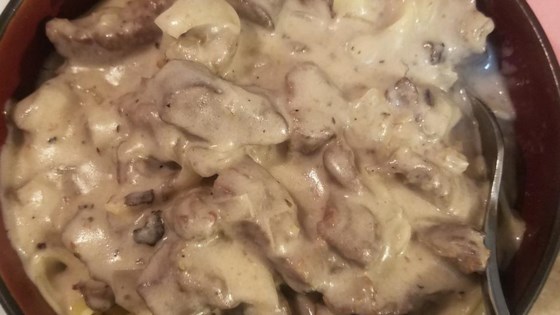 Directions
Prep 15 m

Cook 30 m

Ready In 45 m
Season venison with salt, pepper and garlic powder to taste. Saute onion in a large skillet; when soft, add venison and brown. Drain when venison is no longer pink and add soup. Reduce heat to low and simmer.

Meanwhile, bring a large pot of lightly salted water to a boil. Add noodles and cook for 8 to 10 minutes or until al dente; drain.

When noodles are almost done cooking, stir sour cream into meat mixture. Pour meat mixture over hot cooked noodles and serve.